SouthTalks: "Satan & Adam: A Conversation and Film Screening"
-
-
SouthTalks: "Satan & Adam: A Conversation and Film Screening"
When:
September 26, 2019 @ 4:00 pm – 5:00 pm
2019-09-26T16:00:00-05:00
2019-09-26T17:00:00-05:00
Where:
Tupelo Room, Barnard Observatory

Contact:
Afton Thomas
662-915-3363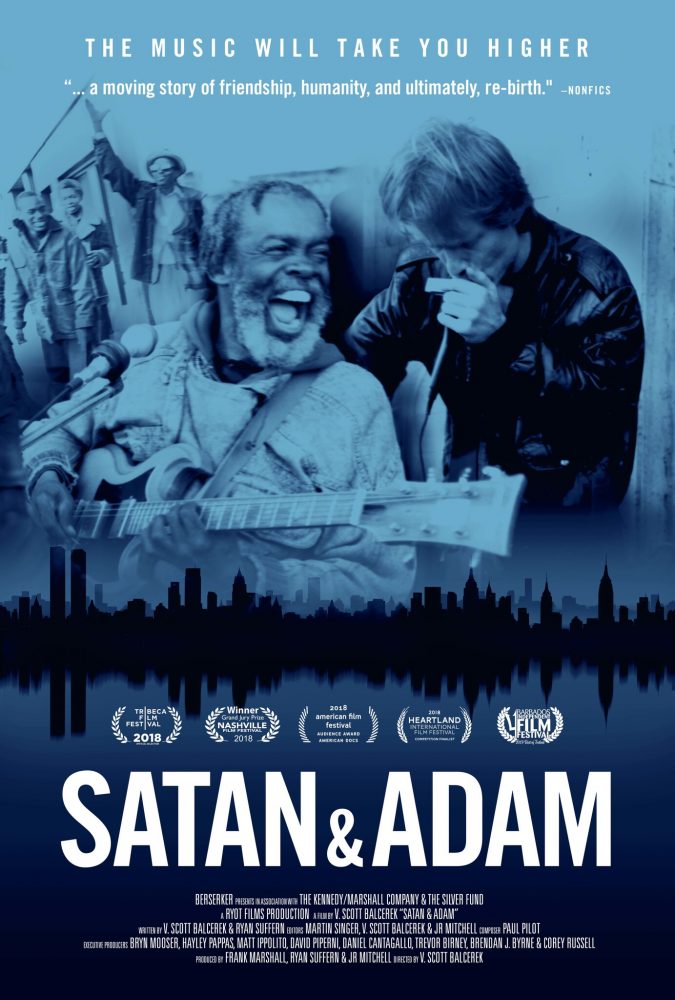 Sterling Magee, a Mississippi-born blues guitarist and singer, had experienced firsthand the music industry's exploitation of black musicians. When his wife died of cancer, he gave up guitar and gave into despair. Several years later, reborn as "Mr. Satan," he was busking the streets of Harlem, spreading his gospel of joy, when a young white harmonica player wandered along and asked if he could sit in. Adam Gussow, a Columbia grad school dropout, had turned to the streets to deal with his own heartbreak. The result was an epic jam and a lifetime partnership, one that took them, as the duo Satan & Adam, from Harlem's 125th Street to clubs and festival stages around the world—before a nervous breakdown and a heart attack tore them apart, paving the way for one more miraculous rebirth. Satan & Adam is a celebration of the transformative power of music and the triumph of two soul survivors. Director V. Scott Balcerek pulls together more than two decades of documentary footage to chart the duo's unlikely, unforgettable friendship, one forged on New York's mean streets during the racial turmoil of the 1980s.
Adam Gussow is a professor of English and Southern Studies at the University of Mississippi and a blues harmonica player and teacher. He has published a number of books on the blues, including Mister Satan's Apprentice: A Blues Memoir; Seems Like Murder Here: Southern Violence and the Blues Tradition; and Beyond the Crossroads: The Devil and the Blues Tradition, which the readers of Living Blues selected as Best Blues Book of 2017.
SouthTalks is a series of events (including lectures, performances, film screenings, and panel discussions) exploring the interdisciplinary nature of Southern Studies. This series takes place in the Tupelo Room of Barnard Observatory unless otherwise noted, and is free and open to the public.