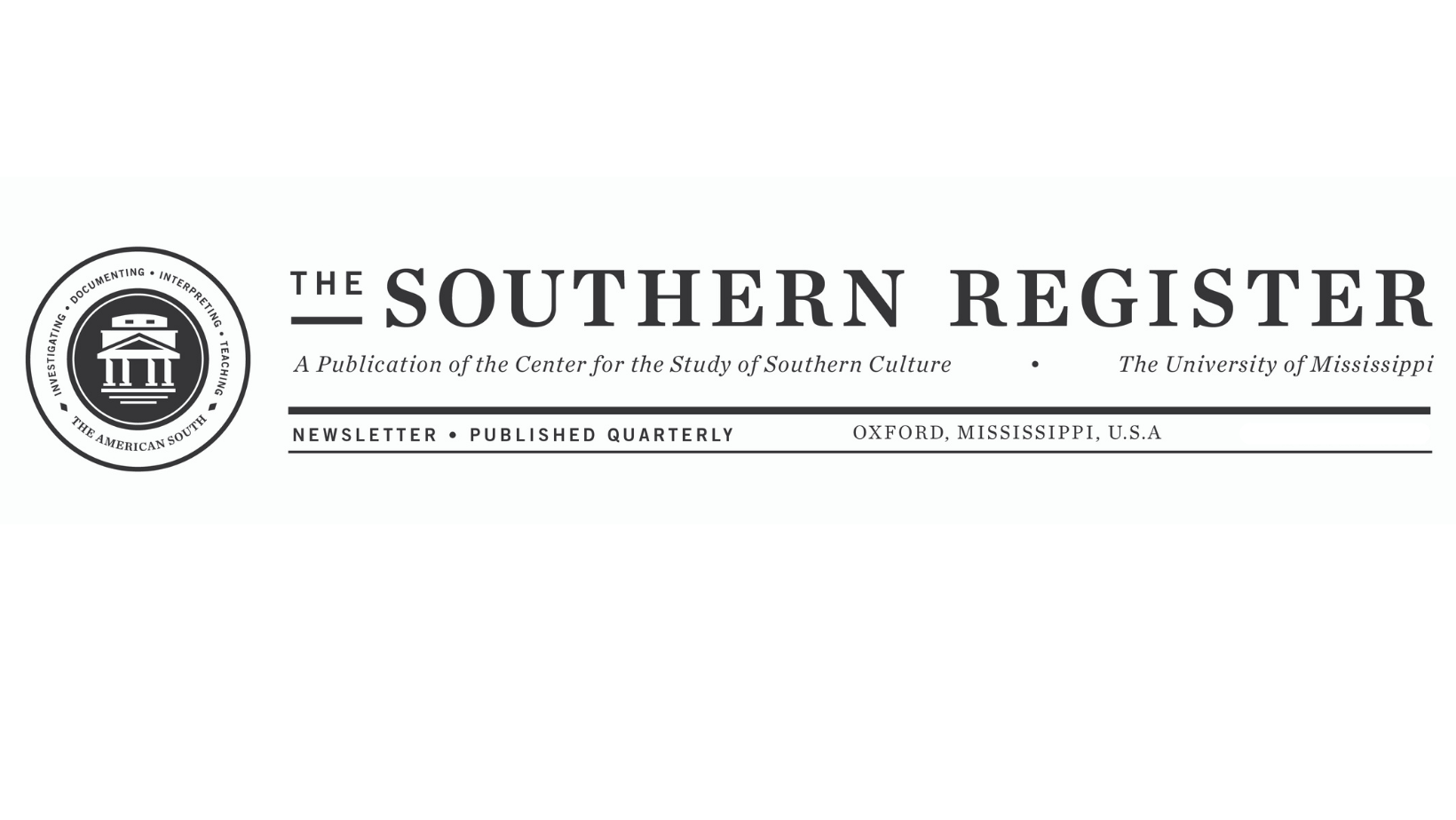 The Center's quarterly newsletter for Center friends, the Southern Register, provides readers with Center-related news and updates. If you would like to receive the Register through the mail, please email jgthomas@olemiss.edu.
Current Issue - Southern Register Spring/Summer 2021
In this issue, the Southern Foodways Alliance welcomes Zaire Love as the Pihakis Filmmaker, we celebrate our spring graduates who prevailed over the challenges of the pandemic, and Katie McKee chats with former director Charles Reagan Wilson about the South, in brief.