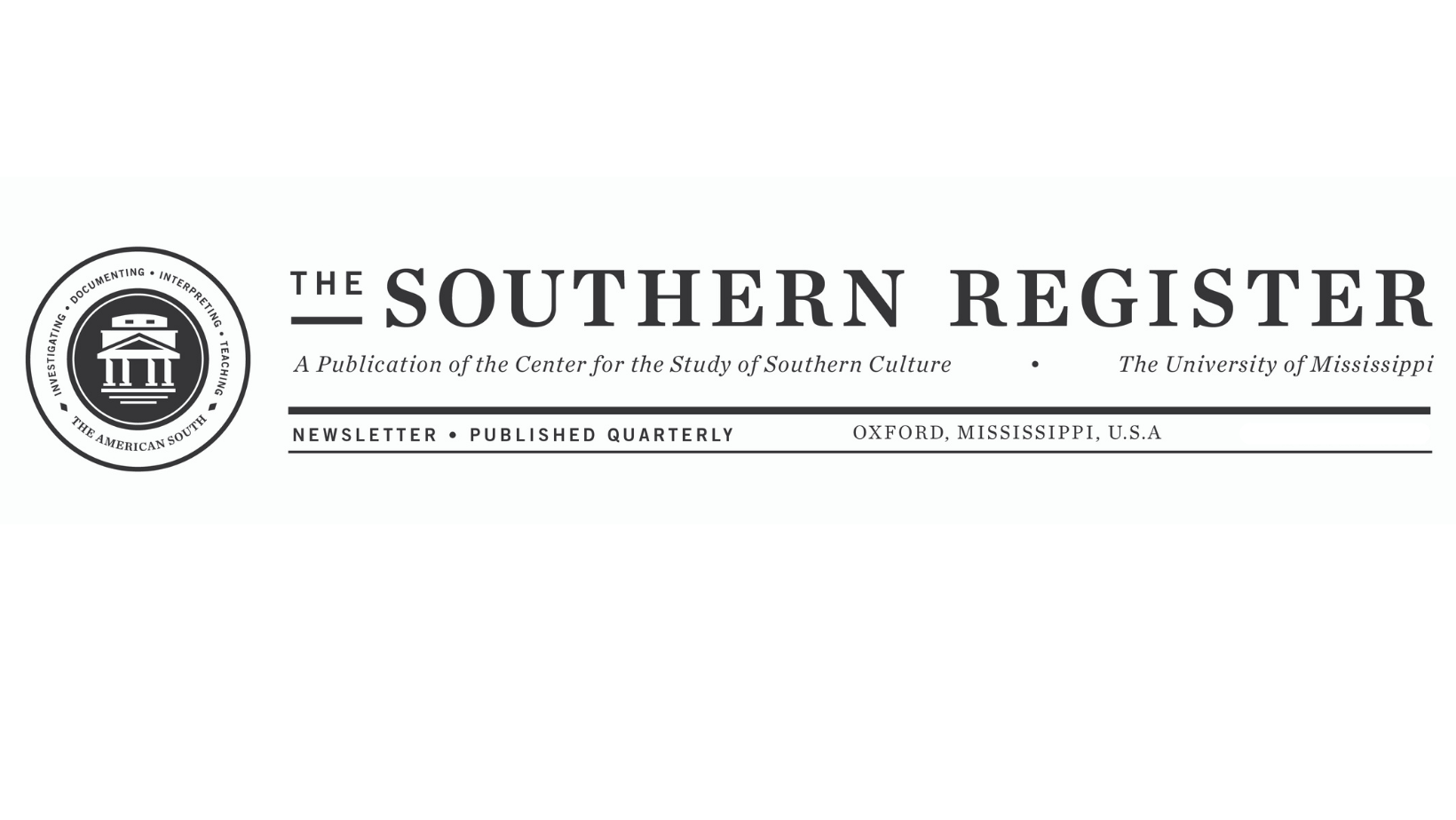 The Center's quarterly newsletter for Center friends, the Southern Register, provides readers with Center-related news and updates. If you would like to receive the Register through the mail, please email jgthomas@olemiss.edu.
Current Issue - Fall 2023
In this issue, Adam Gussow shares his experience with the prison-to-college pipeline program, M.F.A. student Lucy Gaines shares her travel stories, and Rex Jones focuses on loss and leaving in his final film for SouthDocs.