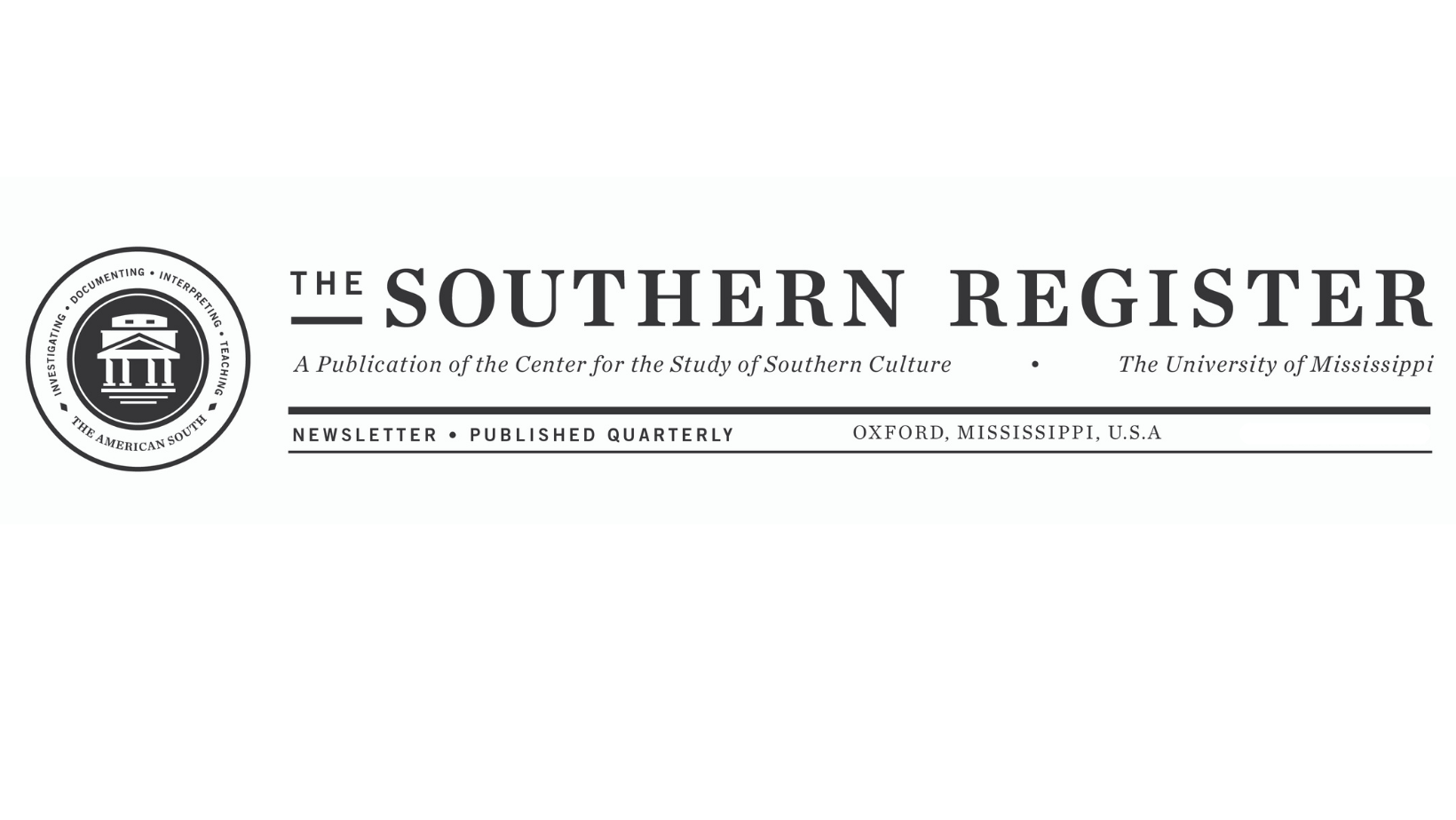 The Center's quarterly newsletter for Center friends, the Southern Register, provides readers with Center-related news and updates. If you would like to receive the Register through the mail, please email jgthomas@olemiss.edu.
Current Issue - Spring/Summer 2023
In this issue, Ted Ownby retires after 35 years, an open letter to our Southern Studies graduates, and Charles Reagan Wilson explores the Southern way of life in his new book.