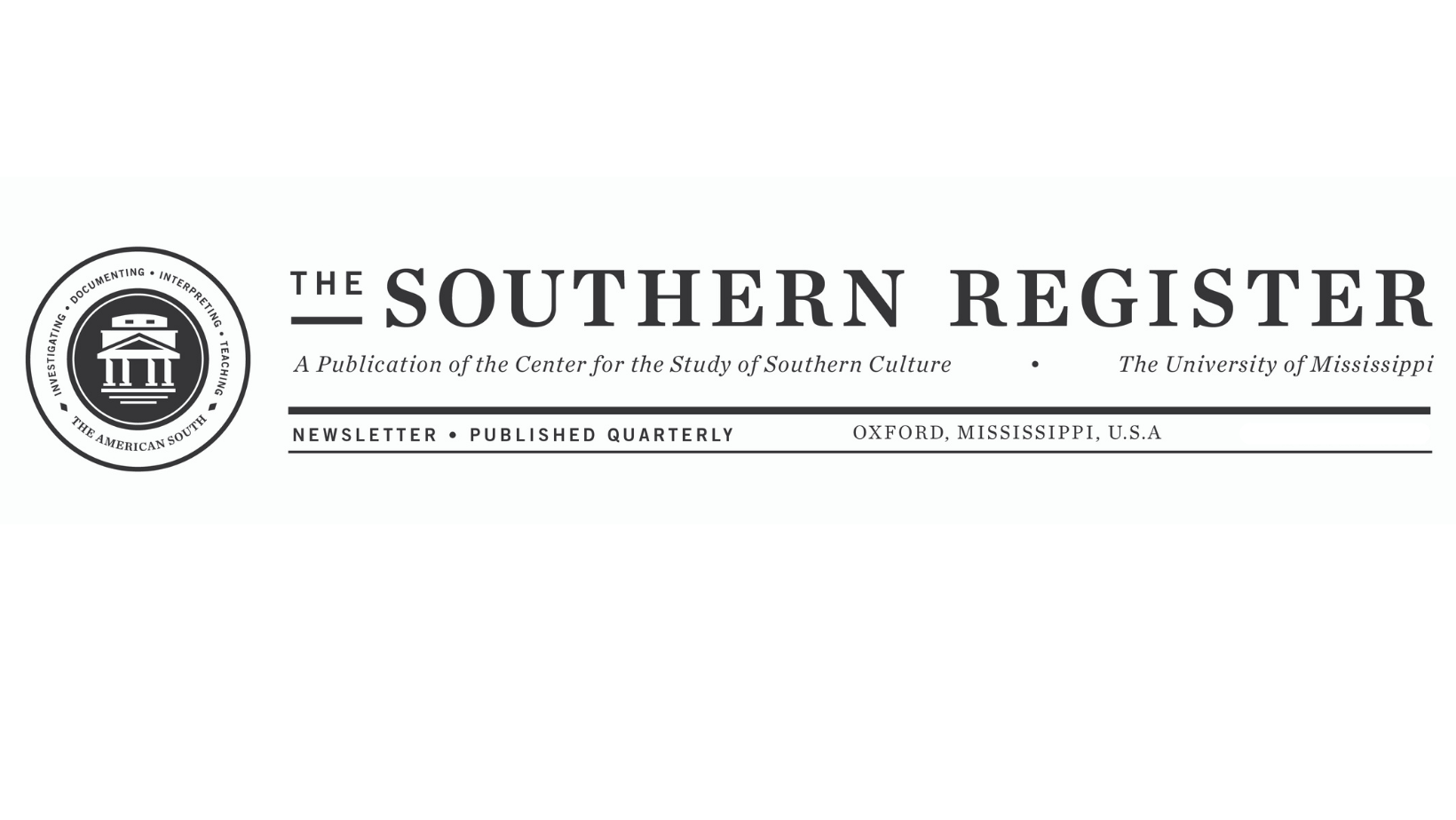 The Center's quarterly newsletter for Center friends, the Southern Register, provides readers with Center-related news and updates. If you would like to receive the Register through the mail, please email jgthomas@olemiss.edu.
Current Issue - Fall 2021
The fall issue explains the academic common market program, tells the story of M.B. Mayfield, and introduces the new graduate student class.