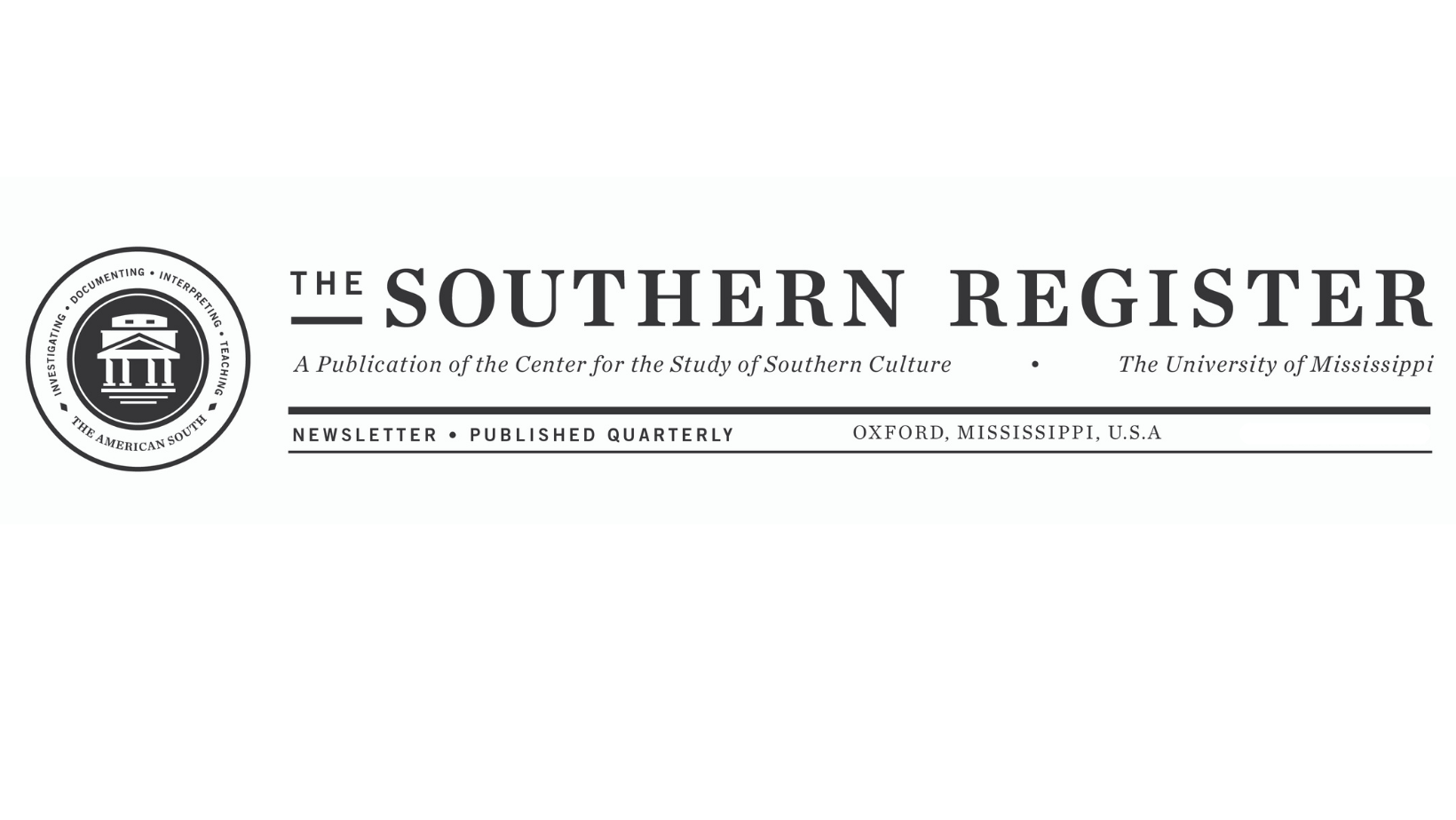 The Center's quarterly newsletter for Center friends, the Southern Register, provides readers with Center-related news and updates. If you would like to receive the Register through the mail, please email jgthomas@olemiss.edu.
Current Issue - Southern Register Fall 2022
In this issue, we welcome our new graduate students as well as our new operations assistant, Jodi Skipper talks about her book, and we announce Daina Ramey Berry as the Gilder-Jordan lecturer.