Mar
27
Wed
Oxford Conference for the Book Visiting Documentarian

@ Overby Center Auditorium
Mar 27 @ 3:00 pm – 4:00 pm
During the Twenty-Sixth Oxford Conference for the Book, photographer-filmmaker-geographer David Zurick will present an illustrated talk at 3 p.m. based on his new book A Fantastic State of Ruin: The Painted Towns of Rajasthan. A Q&A will follow his talk.
Zurick earned his PhD in geography from the University of Hawaii and the East-West Center, Honolulu. His books and photography have won numerous awards, including the National Outdoor Book Award and Kentucky Arts Council Al Smith Visual Artist Fellowship Award (twice). In 2009 he received the Mount Everest Award for his lifetime achievement in Himalaya studies. He is a fellow of the Explorers Club.
In 2006 Zurick produced the acclaimed Illustrated Atlas of the Himalaya. In 2011 his ten-year photographic study of the American South was published in the book Southern Crossings: Where Geography and Photography Meet. And in 2014 he completed a ten-year series of photographs about sacred places in Tibet and the Himalaya, which are published in his book Land of Pure Vision. For several years he lived in Polynesia, where he made images for his project Oceanic Coordinates: Rising Seas, Losing Paradise. In 2014 he began A Fantastic State of Ruin, a series of color photographs in India, which was published in 2018. His documentary film Crossing Sacred Ground was completed in 2017 and was screened in multiple film festivals.
Apr
11
Thu
Visiting Documentarians Series: Rachel Boillot: Moon Shine: Photographs of the Cumberland Plateau

@ Tupelo Room, Barnard Observatory
Apr 11 @ 4:00 pm – 5:00 pm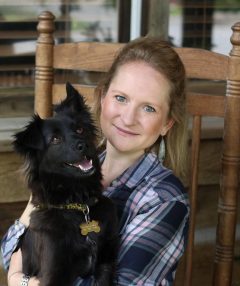 Moon Shine is a collection of photographs by Rachel Boillot that focus on the unique musical traditions of the Cumberland Plateau. This region is home to a rich storytelling heritage, showcased in historic fiddle tunes, balladry, religious gospel pieces, and other songs passed down as part of a formidable oral tradition. Today, this old-time tradition is threatened by the limitations of a twenty-first century attention span and the popularity of commercial music. This project celebrates the creative impulses within the Cumberland Plateau and seeks to document its disappearing traditions. Boillot's photographs will exhibit in Gammill Gallery in Barnard Observatory from March 4 to April 12. Her lecture will take place at 4 p.m. on April 11 in the Tupelo Room in Barnard Observatory.
Rachel Boillot is a photographer, filmmaker, and educator based in Nashville, Tennessee. Her work explores American culture and narrative traditions. She holds a BA in sociology from Tufts University, a BFA from the School of the Museum of Fine Arts, and an MFA in experimental and documentary arts from Duke University.
Her first monograph Moon Shine: Photographs of the Cumberland Plateau will be published by Daylight Books in April 2019. She recently joined the team at the Kentucky Documentary Photography Project and currently teaches at Belmont University.