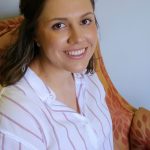 Annemarie Anderson is a William Winter Scholar representing the University of Mississippi at the 32nd Annual Natchez Literary and Cinema Celebration, a virtual event to be held on Feb. 22-27.
Anderson said being a William Winter Scholar will give her the opportunity to learn more from humanities scholars who study place and environment.
"In my job as an oral historian for Southern Foodways Alliance, food culture is so often tied to physical environments," said Anderson, who is also a graduate student in the M.F.A. in Documentary Expression Program. "In my personal scholarship, I am interested in the actual environmental impact on culture and community as well as how communities imbue meaning in the land that surrounds them. I look forward to learning more about how scholars grapple with issues I'm also thinking and reading about."
Several dozen outstanding Humanities Division students, faculty members, and professionals from Mississippi's universities, colleges, and community colleges are honored each year by being named William Winter Scholars at the Natchez Literary and Cinema Celebration (NLCC). Each Winter Scholar is chosen by his or her educational institution as the Humanities Division's most outstanding student, faculty member, or professional. Ann Fisher-Wirth, a professor of English and director of the university's interdisciplinary minor in environmental studies, was also named a William Winter Scholar.
The theme for this year's Celebration will be "Southern Environments," and the topics to be explored are Ecocriticism in Southern Studies, Nature Writing, Environmental Justice, Nature as a Character, and Southern Social Environments.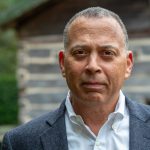 Presenters include Ralph Eubanks, visiting professor of Southern Studies and English, and alumnus Zaire Love.
Eubanks will discuss his new book  "A Place Like Mississippi," which inspires his presentation on Studying Mississippi Literature Through Its Landscape at 10:30 a.m. Tuesday, Feb. 23.
Love, a multi-disciplinary artist, award-winning filmmaker, TEDx speaker, and social entrepreneur, will present a short documentary made specifically for the 2021 NLCC on how the environment plays an integral part of how one sees the world. See more of Zaire's work at http://zairelove.com/ and join in at 10:30 a.m. on Friday, Feb. 26.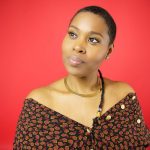 Other University of Mississippi faculty members include Aimee Nezhukumatathil, professor of English and creative writing; and Jay Watson, Howry Chair in Faulkner Studies and professor of English.
Begun in 1990 by Copiah-Lincoln Community College and sponsored now by Copiah-Lincoln, Natchez National Historical Park, Mississippi Department of Archives and History, and Mississippi Public Broadcasting, the Celebration annually presents a theme based lecture series enhanced by films, field trips, workshops, exhibits, book signings, concerts, and discussions.
All presentations will be streamed live via Facebook and videos will be available for a limited time on the Natchez Literary and Cinema Celebration's YouTube Channel.
Cosponsored by Copiah-Lincoln Community College and the Mississippi Department of Archives and History with support of the Natchez National Historical Park, the celebration is made possible in part by a grant from the Mississippi Humanities Council, through support from the National Endowment for the Humanities.