Written By Rebecca Lauck Cleary
How can someone you've never met be an inspiration? Just ask Zaire Love, who defended her thesis April 29 for her M.F.A. in Documentary Expression degree. For her, the death of a musician in California influenced her work on a personal level in Mississippi
Rapper, entrepreneur, and activist Nipsey Hussle released his debut studio album "Victory Lap" in 2018 to critical acclaim and commercial success, but was murdered outside his place of business in Los Angeles in March 2019. Though Love didn't know him, his tragedy had a profound effect on her work.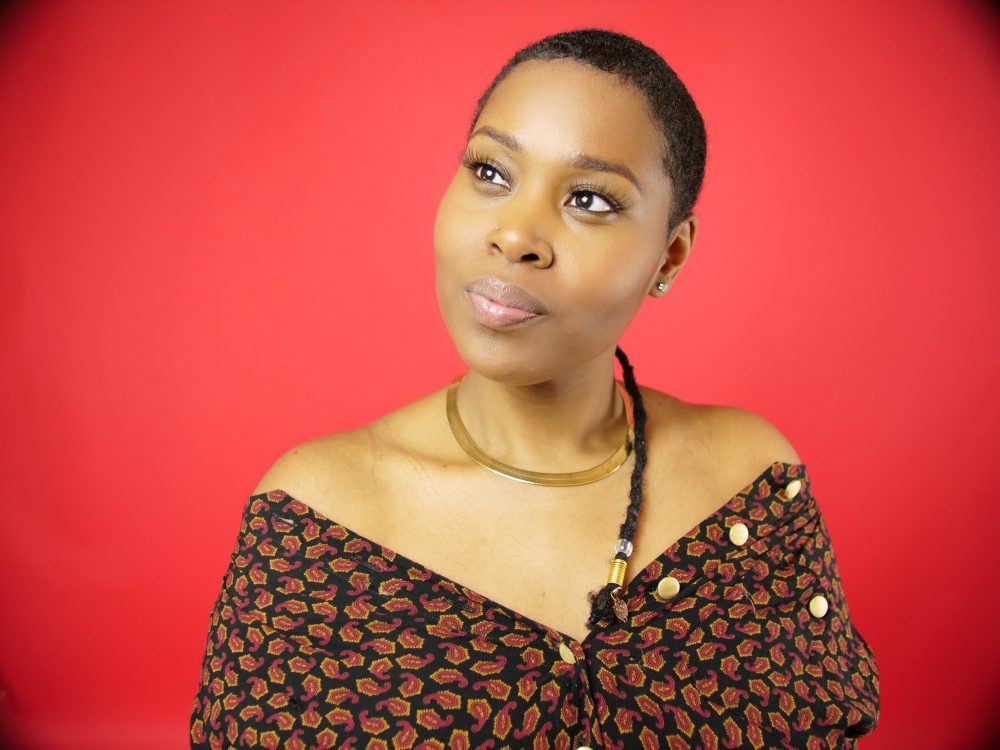 "I was just strangely impacted by it, so much, and a lot of people were, and we were just, in a sense, not understanding, because we didn't know this person in close proximity so why did we feel such an emotional pull? But that was the catalyst of me making that my thesis," Love said.
The idea of what she wanted was already there—to make a short film talking to black men about their struggles, wants, and desires. After Hussle died, she realized that instead of putting flowers on a loved one's grave, she wanted to metaphorically give them their flowers now.
"After Nipsey Hussle passed, we did a lot of memorializing and a lot of honoring him, and I thought, what if he got all of that love while he was here, he could've had an impact and made changes as a trailblazer," Love said.  "So, I guess my thesis film is two fold: one, to show the vulnerability of a different side of black men who society might look at a certain way, but two, giving them the opportunity to be their full, authentic selves, so they can say, 'I'm important enough to have this beautiful film made of me and it shows all of the sides to me. It is pushing me in a light that I would love to see myself in and now I'm going to take steps in order to get there.'"
Her thesis film, "The Black Men I Know," follows her uncle and her brother whose neighborhood in Memphis introduced and inducted them into violence, incarceration, and hustle. It is a creative documentary using experimental elements to tell their story.
"[I look at] how that manifests itself as trauma and how these traumatic experiences have shaped who they are and how they interact with the world," said Love, who earned an undergraduate degree in theatre from Spelman College and a master's in education from Houston Baptist University.
Andy Harper, director of the Southern Documentary Project, says that Love came to the M.F.A. program with stories already bursting from her imagination.
"It was clear early on that what Zaire needed was for the Southern Studies faculty and staff to help her learn the foundational aspects of storytelling and cultural studies and then to get out of her way," Harper said. "Zaire has taken full advantage of both the coursework and the practical aspects of documentary fieldwork to put herself in a position to be someone who will be a force in telling the stories of a complicated South for years to come."
Love, who also had a Crosstown Arts Residency in Memphis this semester, says she knew she wanted to be a part of the M.F.A. program the moment she discovered it. "Little did I know that Mississippi, the professors and students, and my own desire to tell stories would define my life's work," Love said. "I'm thankful to everyone who supported and continues to support me, my ideas, and my craft. It's been an amazing ride and I'm so blessed to be a part of such a wonderful community."
During her time as an M.F.A. student, Love produced a 20 minute documentary about the men of the Eta Beta chapter of Phi Beta Sigma Fraternity, Incorporated, and she produced "Trees," with her grandmother in the main role as tree symbolizing black women with majesty and wisdom. Additionally, she also gave a TEDxUM talk in 2019 comparing Beyoncé and civil rights activist Fannie Lou Hamer, describing how both women embraced their race, class, gender, and region as global icons while breaking down preconceived notions of their role in society.
She was also recently featured in the UM Graduate School newsletter.
Her inquisitive nature helps her to tell these stories.
"I can just ask questions of other people and I get their answers and it ignites things in me and I can really create from there. I don't have to make anything up and I think that sparks even more creativity and passion and purpose because it's not some abstract thing, it's somebody's real life."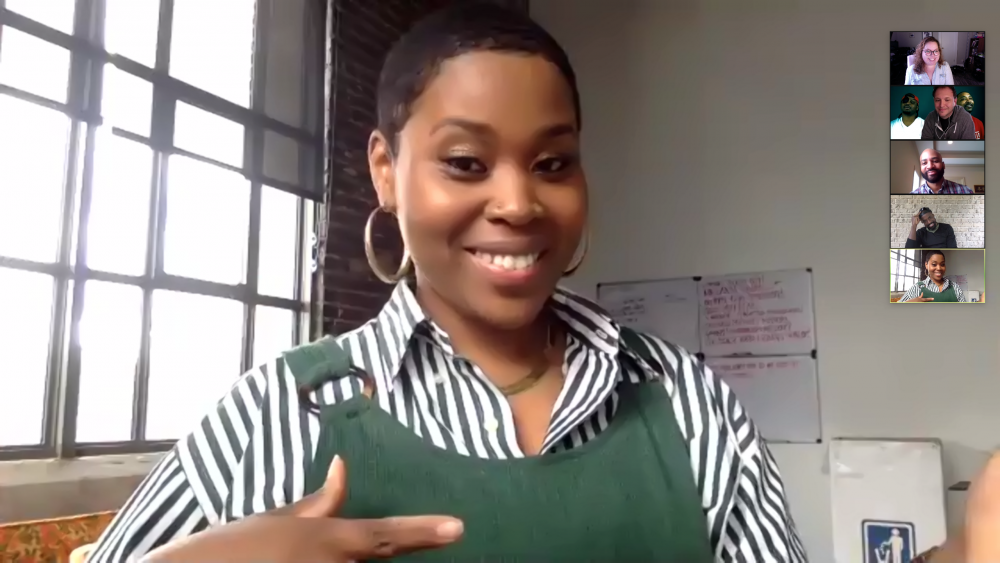 The COVID-19 pandemic meant that some post-graduation plans have been derailed and the premiere of "The Black Men I Know" has been postponed, but Love plans to stay in the Memphis and North Mississippi area to continue creating films, music, and art.
Regardless of if her subject matter is close to her, or something that becomes close to her during her filmmaking, Love is someone to watch both now and in the future.
"I have a vision for myself and where that will take me. I do want to be a Toni Morrison, Maya Angelou, Nina Simone-esque type of figure in the arts of everything that's black and Southern," Love said. "So, the singer, the writer, the filmmaker, the advocate, all wrapped in one, where when you say, Zaire Love, you understand my work centers around the black South and it has made progress and impact. Not in an essence to become famous, but to uplift where I come from, and what has made me."
A version of this article was published in the Winter 2020 issue of the Southern Register.