SouthTalks:  "Looking at Southern Landscapes: Inspiration, Influence, and Impact"
-
-
SouthTalks:  "Looking at Southern Landscapes: Inspiration, Influence, and Impact"
When:
November 11, 2020 @ 12:00 pm – 1:00 pm
2020-11-11T12:00:00-06:00
2020-11-11T13:00:00-06:00
Ralph Eubanks and David Wharton present  "Looking at Southern Landscapes: Inspiration, Influence, and Impact" at noon Wednesday, Nov. 11.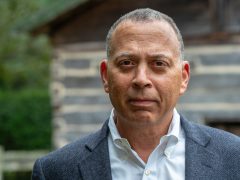 The southern landscape is varied and contains some places that seem frozen in time and others where time melts along the edges. It is an inspiration to photographers and writers, fueling how one sees the world through a camera and establishing settings for stories. David Wharton and W. Ralph Eubanks discuss their experiences with the southern landscape, Wharton as a photographer and Eubanks as a writer and student of southern literature. Wharton discusses his book Scenes from Southern Roadsides, which contains 133 black-and-white photographs made in rural areas throughout the American South. Eubanks talks about his forthcoming book, A Place Like Mississippi, which examines how Mississippi's landscape has influenced the work of its writers. Together they discuss how photographers present the realities of the landscape and how writers overlay their impressions over those realities.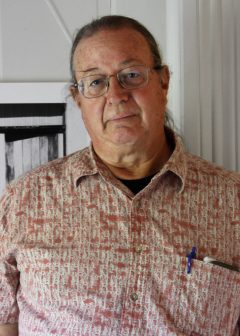 David Wharton has an M.F.A .in photography and a PhD in American studies, both from the University of Texas at Austin. He is the author of three books of photographs, with a fourth due to be published in 2021. He has taught at the University of Mississippi's Center for the Study of Southern Culture since 1999.
Ralph Eubanks is the author of Ever Is a Long Time: A Journey into Mississippi's Dark Pastand The House at the End of the Road: The Story of Three Generations of an Interracial Family in the American South. His essays have been published in theHedgehog Review, the American Scholar, the Virginia Quarterly Review, and the New Yorker. A 2007 Guggenheim Fellow, he is currently a visiting professor of English and Southern Studies at the University of Mississippi.
SouthTalks is a series of events (including lectures, performances, film screenings, and panel discussions) that explores the interdisciplinary nature of Southern Studies. As a result of the current health crisis, all events will be virtual, free, and accessible on the Center's YouTube channel. Visit the Center's website for up-to-date information about all Center events. Registration will be required for all events