Continuing the programming focus for the March SouthTalks at the Center for the Study of Southern Culture is "Race in the Classroom."
Two events are planned for March 1. At noon in Barnard Observatory, join documentary editor Sarah Garrahan as she talks about strategies for editing documentary feature films, including working with a team, how not to get overwhelmed and practical skills that help get films to the finish line.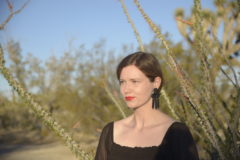 Garrahan is a documentary producer and editor from San Antonio who lives in Los Angeles. She co-produced and was an additional editor on the hybrid documentary "The Infiltrators" by Cristina Ibarra and Alex Rivera, which premiered at the 2019 Sundance Film Festival and was awarded the NEXT Audience and Innovator Awards.
Then at 5:30 p.m., Zoë Burkholder presents  "An African American Dilemma: A History of School Integration and Civil Rights in the North." In her book of the same title, Burkholder offers the first and most comprehensive analysis of the history of Black struggles for educational equality in the North.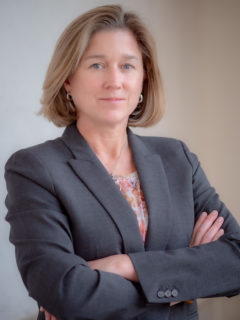 She is a historian of education, professor of educational foundations and founding director of the Holocaust, Genocide and Human Rights Education Project at Montclair State University. This event also will be available for virtual attendance. Register for the webinar here.
Jared Ragland will discuss "What Has Been Will Be Again: Place, Time and the Politics of Remembrance" at noon March 8. In a moment of pandemic, protest and polarization, the photographer has journeyed across more than 25,000 miles and into each of Alabama's 67 counties to survey his home state's cultural and physical landscape.
In this presentation, Ragland will discuss the project's strategic focus on the importance of place, the passage of time and the political dimension of remembrance as means of confronting white supremacist myths of American exceptionalism. Ragland is a fine art and documentary photographer and former White House photo editor.
The UM Department of Art and Art History and the Do Good Fund helped make this exhibit and presentation possible. Ragland's exhibit, "What Has Been Will Be Again," runs Feb. 27-March 31 in the Gammill Gallery. The center also includes his work in a photo essay of the same name in Study the South, its online journal.
Tison Pugh presents "Truman Capote, Ellen DeGeneres and Miley Cyrus: Southern Stars and the South's Queer Myths" at noon March 22 in the Ole Miss Student Union, Room 124. This presentation examines three vastly different queer Southern stars – Capote, DeGeneres and Cyrus – to consider ways in which the South's mythologies influence presentation of their selves, their star personas and their sexualities.
Pugh, the Pegasus Professor of English at the University of Central Florida, is author or editor of more than 20 volumes. This event is in partnership with the Sarah Isom Center for Women and Gender Studies and the Center for Inclusion and Cross-Cultural Engagement.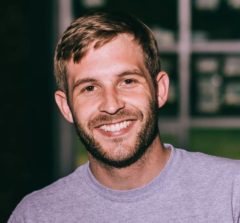 At noon April 5, Andrew Donnelly will lecture about "Civil War Memory and the History of Homosexuality." Two developments took place at the end of the 19th century: one, a national shift of sympathies retrospectively toward the lost Confederate cause and, two, the emergence of homosexuality as an identity in medicine and the law.
This talk brings these two seemingly disconnected phenomena together to narrate how the emergence of homosexuality operated alongside Lost Cause ideology to foster nostalgia for a pre-homosexual and pre-Civil War past. Donnelly is a visiting assistant professor of English and Southern studies at UM.
Ryan Parsons presents "Race and the College Mobility Trap" at noon April 26. For many students, especially young people of color from disadvantaged communities, the pathway to education is marked by detours, potholes and other obstacles to "conventional" success.
Parsons revisits the idea of "the mobility trap" – situations in which people must choose between mobility options that make sense locally and those that make sense nationally – through interviews with Black college students from Sunflower County. Parsons is a UM assistant professor of sociology and Southern studies.
The semester concludes at 6 p.m. May 5 with the spring documentary showcase, a celebration of the work by Southern studies documentary students. The event includes a Q&A session.
For assistance related to a disability, contact Afton Thomas, the center's associate director for programs and organizer of the SouthTalks series, at amthoma4@olemiss.edu or 662-915-5993.