Spring Brown Bag Lectures Announced
Scheduled for select Wednesdays at noon
By Rebecca Lauck Cleary
The Brown Bag Luncheon Series sponsored by the Center for the Study of Southern Culture continues this spring with several diverse topics. All lectures take place on select Wednesdays at noon in the Tupelo Room of Barnard Observatory and are free and open to the public.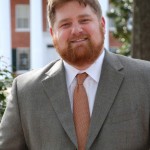 On Feb. 3, Eric Weber, associate professor of Public Policy Leadership at the University of Mississippi, discusses his latest book "Uniting Mississippi: Democracy and Leadership in the South." Weber examines Mississippi's apparent Catch-22, namely the difficulty of addressing problems of poverty without fixing issues in education first, and vice versa. Since the approach to addressing poverty has for so long been unsuccessful, Weber reframes the problem.
"These difficulties can be overcome if we look at their common roots and if we practice virtuous democratic leadership," Weber said. He offers theories of effective leadership in general and of democratic leadership in particular to show how Mississippi's challenges could be addressed with the guidance of common values.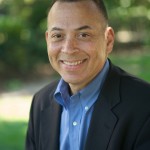 On Feb. 10, publisher, professor, author, and editor Ralph Eubanks discusses "Photography and Writing: How Visual Art Influences Narrative." The Mississippi-born author lauded for works about race, civil jus­tice, and south­ern culture, is serving as the Eudora Welty Professor of Southern Studies at Millsaps College.
"I plan to talk about how re-reading and teaching the work of James Agee—along with Walker Evans's photographs—has been having an impact on my own writing," Eubanks said. "This has made me think a great deal about how writers turn to photographs to explore the connections between fictional narratives, personal memory, and the historical past."
Eubanks has served as director of publishing at the Library of Congress and editor of the Virginia Quarterly Review.
Dave Tell, who teaches history and the­ory of rhetoric courses on American public discourse in the Department of Communication Studies at the University of Kansas, discusses "The Emmett Till Memory Project" Feb. 17.
"I provide a material and intellectual history of this infrastructure, and explain how the digital humanities may revolutionize how we remember Emmett Till," Tell said. Since 2005, there has been a "memory boom" in the Mississippi the Delta: granting agencies have in­vested $5.5 million in the production of an Emmett Till commemorative infrastructure. He is the author of "Confessional Crises: Confession and Cultural Politics in Twentieth-Century America," which ex­plains how the genre of confession has shaped some of the 20th century's most intractable issues: sex­uality, class, race, violence, religion, and democracy.
On Feb. 24, Telisha Dionne Bailey discusses "Seeking Social Justice in Unjust Carceral Systems: Women of Color, Mass Incarceration, and the Complex History of Class, Race, and Gender in the Prison Politics of the American South." Bailey explores how African American wom­en were ma­jor actors in the implementation, development, and growth of the notori­ous Mississippi State Penitentiary, also known as Parchman Farm. She ex­amines the often-overlooked histo­ry of women at Parchman, and she works to give voices to a margin­alized group of women seemingly deemed unworthy of historical analy­sis or consideration.
Bailey earned her PhD in history from the Arch Dalrymple III Department of History at the University of Mississippi in August 2015.
On March 2, Margaret McMullan gives a special Brown Bag at 11 a.m. in Archives and Special Collections at the J. D. Williams Library to begin the 23rd annual Oxford Conference for the Book. McMullan is the author of seven award-winning novels, including her latest, "Aftermath Lounge." In 2015, she and Phillip Lopate curated "Every Father's Daughter," an anthol­ogy of essays about fathers by great women writers such as Alice Munro, Ann Hood, and Jane Smiley. During this special Brown Bag Lecture and opening session of the Oxford Conference for the Book, McMullan will read from her recent work and talk about books and authors and how they draw people together—as fam­ily, friends, and as a community.
McMullan has taught on the summer faculty at the Stony Brook Southampton Writers Conference in Southampton, New York, at the Eastern Kentucky University Low-Residency MFA Program, and at the University of Southern Indiana's Summer and Winter Ropewalk Writers Retreat.
"Mississippi: A Collaborative Project" is presented on March 9. The project is the work of photog­rapher Maude Schuyler Clay and poet Ann Fisher-Wirth. Fisher-Wirth, UM professor of English and director of the environmental studies minor, teaches po­etry workshops and seminars, 20th-century American litera­ture, and a wide range of courses in environmen­tal literature, will read some of the poems writ­ten to accom­pany Clay's photographs, and they will talk about the process of collabo­ration. The state of Mississippi pos­sesses great natural beauty and a rich and complex culture, one interwo­ven from the many voices that have made up its identity, and "Mississippi: A Collaborative Project" explores both this degradation and this beauty.
Clay was born in Greenwood and went to school at the University of Mississippi and Memphis State University; after working in New York, she returned in 1987 to live in the Delta. Her lat­est book of photographs is "Mississippi History."
On March 30, Ann Tucker, UM visiting assis­tant professor discusses "Imagining Independence: International Influences on Southern Nationhood." Tucker's research focuses on how white southerners made the decision to create an indepen­dent southern nation, and how they imagined the Confederacy as one of many aspiring nations seeking mem­bership in the international family of nations. She studies the 19th-century U.S. South, specifi­cally southern nationalism in the antebellum and Civil War eras, and analyzes interna­tional influences on the develop­ment of Confederate nationalism. She earned her M.A. and Ph.D. at the University of South Carolina.
As part of the Music of the South Symposium, Scott Barretta presents "The Conscience of the Folk Revival: Izzy Young" on April 6. He will discuss his book, "The Conscience of the Folk Revival: The Writings of Israel "Izzy" Young," about Israel "Izzy" Young, the pro­prietor of the Folklore Center in Greenwich Village from the late 1950s to the early 1970s. The literal center of the New York folk music scene, the Folklore Center not only sold re­cords, books, and guitar strings but served as a concert hall, meeting spot, and information kiosk for all folk scene events. Among Young's first customers was Harry Belafonte; among his regular visitors were Alan Lomax and Pete Seeger. Shortly after his arrival in New York City in 1961, an unknown Bob Dylan banged away at songs on Young's typewrit­er. Young would also stage Dylan's first concert, as well as shows by Joni Mitchell, the Fugs, Emmylou Harris, Tim Buckley, Doc Watson, Son House, and Mississippi John Hurt.
Barretta is an instructor of sociology at the University of Mississippi, a writer-researcher for the Mississippi Blues Trail and the host of the Highway 61 radio show on Mississippi Public Broadcasting.
On April 13 Southern Studies graduate student Amanda Malloy presents "A Guide through William Eggleston's Souths: A Photographer's View of a Changing Region." Based on her M.A. thesis work, Malloy's lecture looks at the images of Memphis photog­rapher William Eggleston, who is widely credited with increasing the legitimacy of color photography as an artistic medium. In anticipa­tion of an upcoming exhibit at the University Museum, she will ex­plore Eggleston's interpretations of the South, from the private and per­sonal, to the increasingly commer­cially developed.
Malloy graduated from the University of Mississippi with a B.A. in liberal studies, focusing on art history and classical studies. Her interest in southern art and histor­ic preservation brought her to the Southern Studies program with a growing interest in documentary filmmaking, and she interned with the Mississippi Arts Commission's Folk and Traditional Arts program.