Written By Rebecca Lauck Cleary
OXFORD, Miss. – This is a new era at the University of Mississippi and at the Center for the Study of Southern Culture. In response to the COVID-19 pandemic, all university classes have shifted to online delivery for the remainder of the spring semester.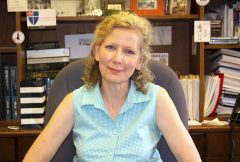 Katie McKee, the center's director, said she hopes all students are weathering the changes.
"We understand that now is a stressful and difficult time, and we want to be as helpful to you as we can be," McKee said.
Southern studies undergraduate courses, including SST 101: Introduction to Southern Studies, SST 103: Southern Mythologies and Popular Culture, SST 104: The South and Race, SST 108: Music and Southern Society, SST 350: The South and Sexuality, and SST 402: Southern Studies Seminar, all are making the change to an online format.
Professors spent last week, which the university designated as an extended spring break, making the switch and figuring out this new landscape. Faculty examined their syllabi to see what needed to be changed, how lectures could be conducted and which assignments would be due.
Preparing for this shift meant that some professors suddenly became students themselves, learning to use Zoom for conference calls and getting set up on Blackboard, if they'd never done so.
Besides her role as director, McKee also team-teaches a section of SST 101 – with 69 students enrolled – with Catarina Passidomo. She noted that while getting prepared for the shift, her thought process changed.
"At first, I thought, "How do we take this class and turn it over to being online?'" said McKee, McMullan Professor of Southern Studies and professor of English. "But the university encouraged us to keep it simple and to not think of it as online classes, but as remote classes.
"So Catarina and I won't film a live lecture, but we will engage more with students online."
McKee recognizes that students will be stressed during this time of uncertainty, too, and they may be in places without a good internet connection, or caring for relatives. So she and Passidomo cut some readings down, took out some readings completely, removed a test and looked to other ways to assess the students.
"This portion of the semester, we had always planned to focus on the contemporary South, so we've decided to post new readings every Friday about how the pandemic is affecting people in the area," McKee said.
For graduate students, who are normally stressed out anyway, there is an even higher level of anxiety.
The Master of Arts in Southern Studies and Master of Fine Arts in Documentary Expression courses have been reimagined, and graduate student adviser Jessie Wilkerson has been communicating with everyone to determine their specific needs.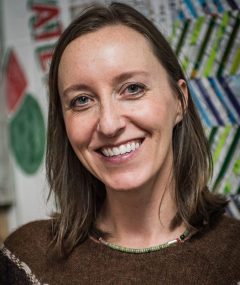 "We are here to support graduate students as their courses transition online and as they complete thesis work, but more importantly as whole people who are experiencing a crisis of unprecedented scale," said Wilkerson, assistant professor of history and Southern studies. "I firmly believe that solidarity is our best option right now, and I'm already seeing signs of faculty and graduate students rallying to support one another through what is bound to be months of hardship."
McKee also reminded graduate students that the center's role with regard to funding their assistantships remains unchanged.
"We understand that your budgets are about to be stretched thin, as many people's off-campus employment may become unstable," McKee said. "I want to be clear with you that your assistantship will continue, even if it's difficult at this point to see how you will be able to do any of your tasks."
Just as students and faculty are not occupying Barnard Observatory, staff are also out of the building.
"By and large, center staff are working remotely so that they can keep safe and help flatten the curve," McKee said. "I am looking forward to being back together soon.
"In the meantime, we're busy getting ready for new classes, new programming, and new students in the fall of 2020."