SouthDocs Filmmaker Releases Documentary about
Hurricane camille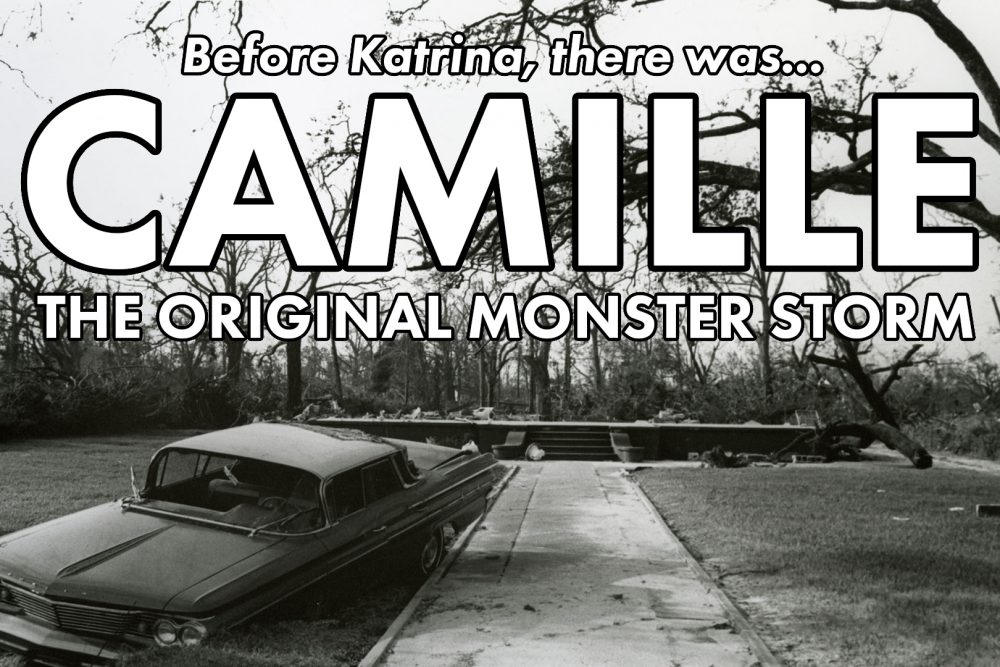 Rex Jones, who has been a documentary filmmaker with the Southern Documentary Project since 2011, produced his most recent film, Camille: The Original Monster Storm, to commemorate the fiftieth anniversary of Hurricane Camille and its impact on the Mississippi Gulf Coast. Jones, a native of Hickory, Mississippi, with an MFA in science and natural history filmmaking, is particularly "interested in the intersection of nature and culture." He noted, "Given my position with SouthDocs at the Center for the Study of Southern Culture, a film about the fiftieth anniversary of Hurricane Camille was a good fit for my background and interests."
In spite of her monster wrath, Camille's legacy, especially when juxtaposed with that of the much more recent Hurricane Katrina, is an overshadowed, if not forgotten event in Mississippi history. As Jones remarked, "Camille was really one of the first big tests of resilience for the Mississippi Gulf Coast and in many ways prepared the Coast for Hurricane Katrina. When Camille hit, there was no such thing as NEMA, there was no such thing as FEMA, there were no cell phones. Radar was just beginning to be used. So, the lack of technology, or the more primitive technology, provoked a very different response during Camille than it did during Katrina."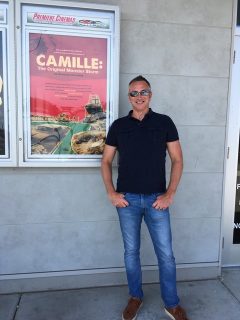 Although both hurricanes were brutal in their own right, the film highlights how they were notably different from each other. Jones explained, "Camille was more of a wind event and Katrina was more of a water event. With Camille, you did have storm surges and tidal waves and that sort of thing, but it was really the winds that did the damage in Hurricane Camille. It was a very fast-moving storm with a small eye, so it blew right through, whereas Hurricane Katrina had a very large eye and was a very slow-moving storm, so it brought a lot of rain. It was Katrina's water damage that was so devastating."
With the golden fiftieth anniversary last fall, and the human tendency to "ascribe a lot of importance to these big anniversaries," it "seemed natural," Jones said, "to take a look back at this—one of the first and worst natural disasters on the Mississippi Gulf Coast in recorded history." Jones was inspired not only by the symbolic significance of the fiftieth anniversary, but also the pressing need to collect and document the first-person stories of those who lived through Camille while they are still alive to tell them. Finding people who were still around and could speak about their experience proved difficult, but Camille brings together first-person accounts with extensive archival materials.
As part of that process, Jones contacted Charles Sullivan, a professor of history and archivist at Mississippi Gulf Coast Community College, as well as author of the book Hurricanes of the Mississippi Gulf Coast (1986). Jones credits Sullivan as "almost a co-producer on this project" because of how much archival research he contributed, how much of a role he played in the documentary itself, and his many suggestions for people Jones should interview, which he did. As Jones said, "That's kind of the key to one of these projects. You find one person who can be a champion for you and the project." Sullivan, with such strong ties to the Gulf Coast and a love of history, was that person for this particular project.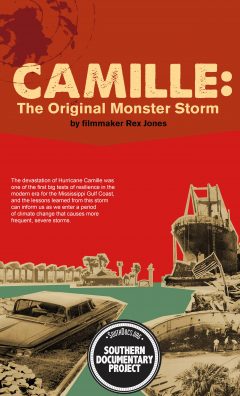 Camille's world premiere took place in three sold-out screenings at the Premiere LUX Cinema in Biloxi on August 16, 2019. Camille then had its television premiere on Mississippi Public Broadcasting Television on August 28 and is now accessible online though the Southern Documentary Project. It is currently being distributed by the National Educational Television Association (NETA) and showing on several PBS stations nationwide.
Jones hopes his film can serve as a frank teacher and reminder of the past. Natural disasters are bound to repeat themselves—though our responses to them may not. "Learn from the past to prepare for the future," Jones said, "because it's a matter of not if, but when the next storm comes." His words may ring especially true for those living on the Gulf Coast, but even for those who reside more inland, the lesson is no less valuable. "The devastation of Hurricane Camille was one of the first big tests of resilience in the modern era for the Mississippi Gulf Coast, and the lessons learned from this storm can inform us as we enter a period of climate change that causes more frequent, severe storms."
Written By Katherine Aberle