Don Norris has a fine eye for elegance, simplicity, light, and composition, and for the givenness of things as they are. This work invites meditation, contemplation, repose for the eye.  
—John Wall, The Southern Photographer, Raleigh, North Carolina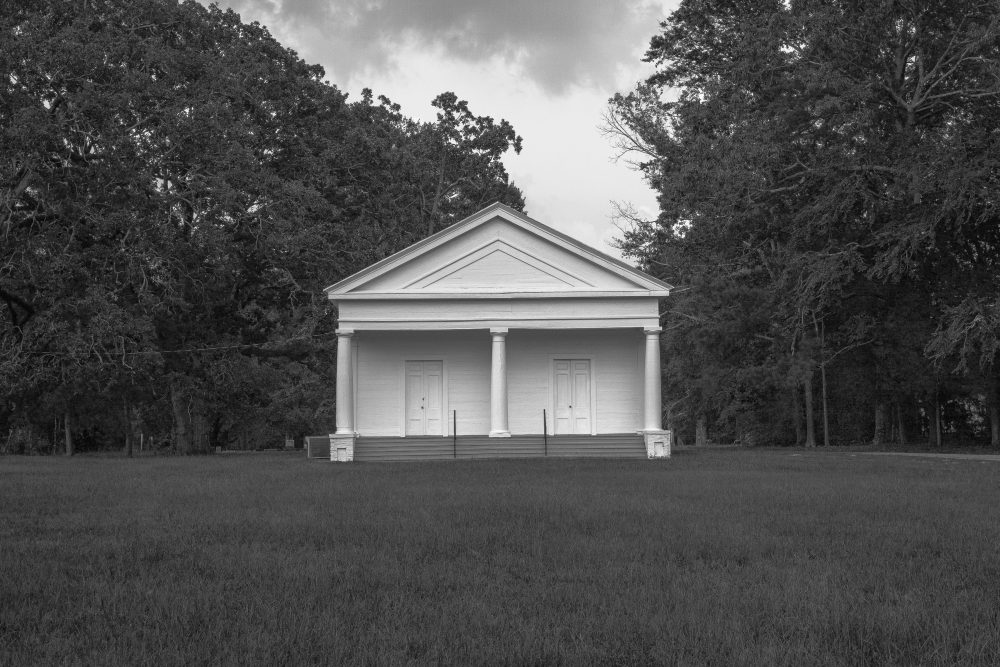 The Gammill Gallery hosts works of photography from Don Norris, documentary photographer and emeritus professor of biological sciences at the University of Southern Mississippi. The exhibition, Deep South: Particular Places, will draw images from ten rural counties in Louisiana, Mississippi, and Alabama that Norris has visited and photographed over the last decade. The show, which runs until February 28, will display twenty-three framed prints of landscapes, historic vernacular buildings, and architectural details.  
Norris is a native of northwestern Indiana and an emeritus professor of biological sciences at the University of Southern Mississippi. As a landscape photographer, he likes the commonplace, what he might see every day. "My portfolios center on our vernacular architecture, our broad landscapes, our local and familiar detail," he writes in his artist's statement for Deep South. "My photography is formalist, and its images are clean and specific."  
Norris describes his work from the South as mainstream southern photography: images as vessels for narrative; about the old and the ordinary; faithful to its subjects; and sobered by the gravitas of southern history.  
"I am drawn especially to southern rural vernacular architecture," Norris writes, "particularly of the mid-nineteenth century. These forthright, simple, and dignified buildings continue to reflect their days and places."  
Don Norris is a graduate of Indiana State University (BS) and Tulane University (MS, PhD). His images, mostly in black and white, are quiet and precise. His work has been shown in more than fifty juried, gallery, and museum exhibitions and have won nine regional and national awards. His prints are part of the permanent collections of the Ogden Museum of Southern Art (New Orleans), the Mississippi Museum of Art ( Jackson), Alabama's Montgomery Museum of Fine Arts, and Jule Collins Smith Museum of Fine Art (Auburn), and other public collections and archives.
This article originally appeared in the Winter 2019 Southern Register.