Lafayette Mardi Gras Festival, Inc.
Written by Jodi Skipper, Assistant Professor of Anthropology and Southern Studies at the University of Mississippi.

The Lafayette Mardi Gras Festival (LMGF), Inc. began on May 20th, 1958 when a group of civic-minded citizens living in the Free Town area of Lafayette, Louisiana gathered in the kitchen of Mrs. Thelma Fleming. Their goal was to organize a group whose main purpose would be the perpetuation of one of Louisiana's oldest and cherished traditions, "The Mardi Gras." I, as a Lafayette native grew up participating in local Mardi Gras events yet, like many, I did not fully understand the development and function of this institution established to meet the needs of Lafayette's local black community. The following is an incomplete history of the organization, resulting from member interviews and research in the Daily Advertiser.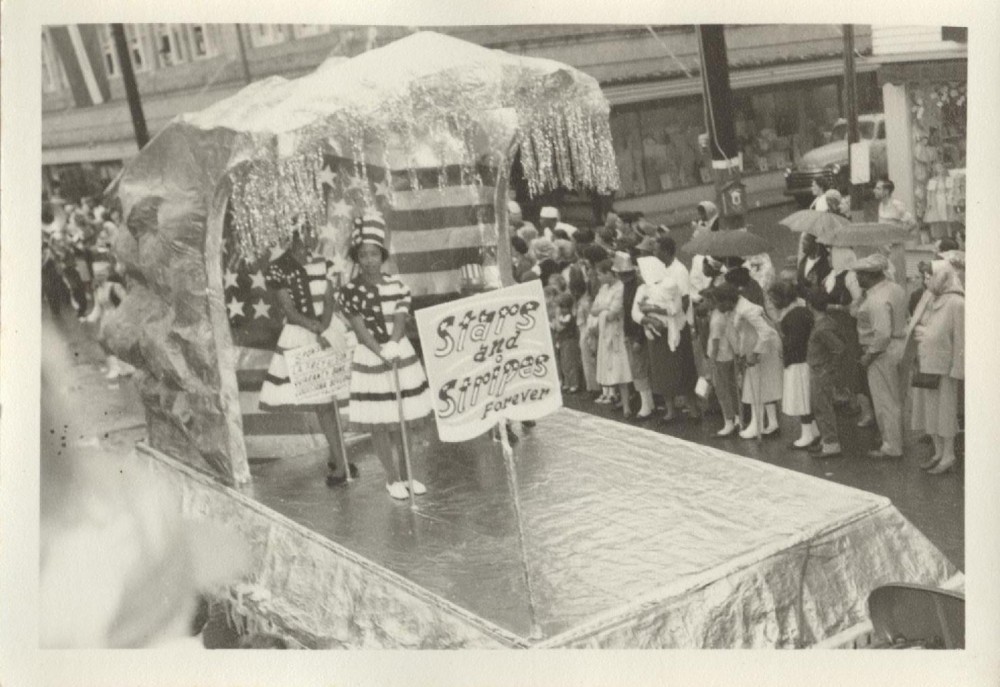 The first recorded celebration of Mardi Gras in the city of Lafayette was in the year 1869. It held its first formal Mardi Gras ball and parade nearly thirty years later. Several other citywide celebrations followed, but an annual citywide celebration was not organized until 1934, under the guise of the Greater Southwest Louisiana Mardi Gras Association (GSWLMGA). This organization consisted of several civic leaders met with the task of officially promoting and coordinating Lafayette's Mardi Gras celebration. In 1934, King Gabriel and Queen Evangeline, both odes to Henry Wadsworth Longfellow's famous Acadian poem, became the official names for Lafayette's Mardi Gras royalty.
Although there have been informal groups in Lafayette's black community, since at least the 1920s, Lafayette Mardi Gras Festival, Inc. was the first formally organized African American krewe in the city. Charter members consulted white civic leaders, in the GSWLMGA, for ideas and suggestions. It seems that the organization's development began before men and women like L. Broussard, Doremus Dorsey, Ruth Hayes, and Thelma Fleming, gathered around a kitchen table in 1958. On February 3rd 1956, the Daily Advertiser noted that, in addition to King Gabriel's and Queen Evangeline's parades, another parade was "to be staged by the Negro Carnival group." The route was yet to be determined.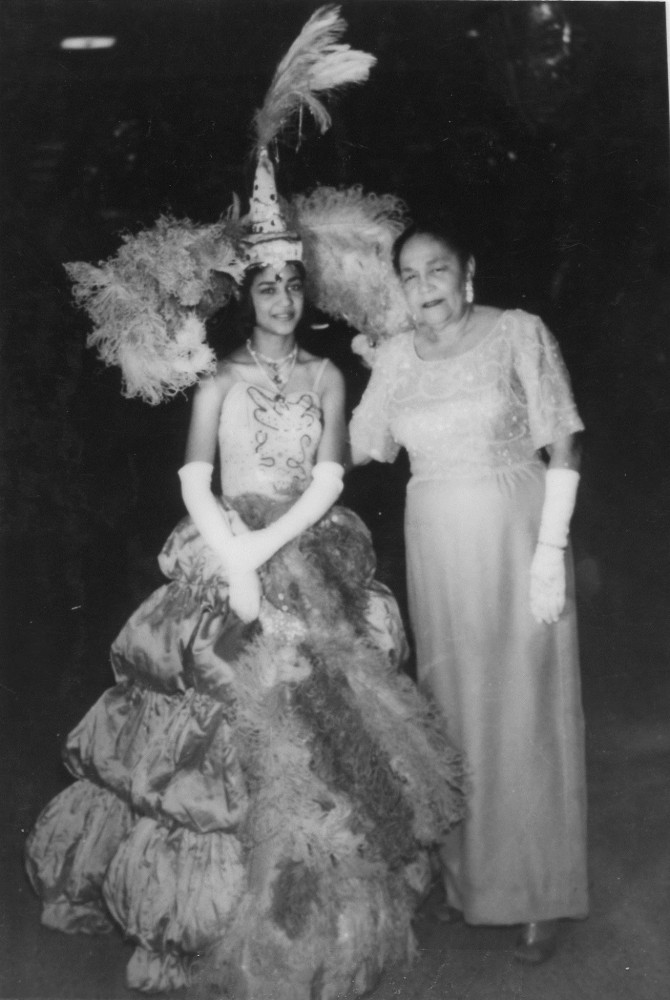 Ten days later (February 13th, 1956), the paper listed that King Gabriel's parade was to begin at 10 a.m. and Queen Evangeline's at 5 p.m. on the same route. The third parade, "the Negro Carnival Association parade" was to begin at 2 p.m., on a segregated route, "at the corner of Stewart and Gordon Sts., will proceed on Gordon for two blocks, turn right on Oak Ave. and proceed down Oak Ave. to Jefferson St. It will continue on Jefferson to Cypress St., go down Cypress to Buchanan, left on Simcoe St. to Washington, down Washington St. to Olivier, and will disband in the 500 block of Olivier St." It's Valentine's Day themed parade was "Great Lovers of the Past," likely the inspiration for the historic figures, Toussaint L'Ouverture, leader of the late eighteenth/early nineteenth-century Saint Domingue slave revolt, and his wife Suzanne Simonné, as headliners. Nathalie Malveaux Alsandor reigned as queen that year.
Segregation was still the norm when its first official Mardi Gras festivities began in 1959. By then, the group had become official and prepared to hold its first formal parade event, which got "underway at the Heymann Recreation Center." (February 10th 1959). Intermittent rain dampened the parade which got underway at 1:30 p.m. "The parade was highlighted by [Dr.] R.B. Jones of Lafayette as King Toussaint L'Ouverture I, and Betty Ann Siler as Queen Simone." (February 11th 1959). "Themes of floats are titles of hit tunes, as follows: "Make Mine Music." Followed by the Queen's Float: "Sweethearts on Parade," "A Letter to an Angel," "He's Got the Whole World in His Hands," "Baubles, Bangles and Beads," "Stars and Stripes Forever," "Indian Love Call," "Japanese Sandman," "Deep in the Heart of Texas," "The Walk," "Night train," "South of the Border," and the King's Float." (February 10th 1959).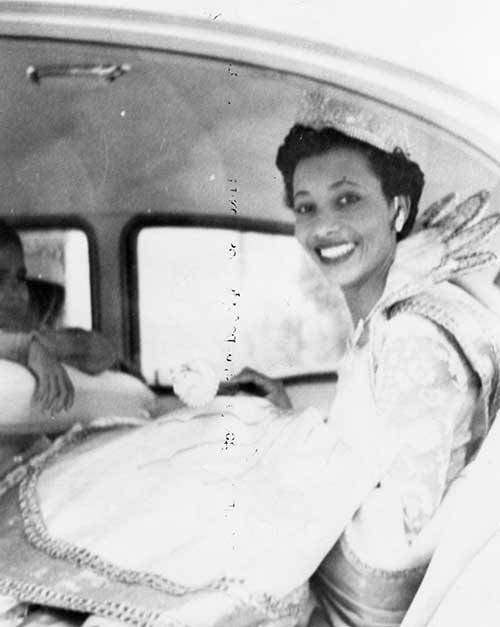 Since its founding, LMGF Inc. has continued to sponsor an annual pageant/ball and parade featuring Toussaint and Suzanne. The parade now follows King Gabriel's on Mardi Gras morning. Interestingly enough, both monarchies are products of diasporic stories. One is a myth, or reflection of the displaced lives of Acadians from what is now Nova Scotia; the other, doubly an ode to trans-Atlantic African lives and their fights for freedom and equality, and the Haitian diaspora from Saint Domingue to Louisiana. Just after the landmark Brown vs. Board of Education case, and in the midst of Emmett Till's murder and the Little Rock integration crises, charter members gave a gift to the Lafayette community. When I was young, I simply called in "the Black parade." Now it means so much more.
In 2012, David Wharton, Director of Documentary Studies at the University of Mississippi's Center for the Study of Southern Culture, and I began to consider a documentary photography project on historically black Mardi Gras celebrations in Louisiana's Acadiana region. In the summer of 2012, I contacted a couple of LMGF members for permission to do so. We met with the group in the fall of 2012, and began to document the pageant/ball with the pageant practice on January 24, 2013. A little over two weeks later, we returned to Lafayette to photograph the parade events on Mardi Gras day.