Thomas successfully defended his thesis on April 20

Written By Rebecca Lauck Cleary
James G. Thomas Jr. began his research on the history of Lebanese communities in the Mississippi Delta in 2006, when he was working on his master's degree in Southern Studies. That effort turned into his master's thesis, and now he has completed his M.F.A. in Documentary Expression by expanding on that same topic.
Thomas, the associate director for publications at the Center for the Study of Southern Culture, realized in 2017 that the Center's then new M.F.A. program presented him with a few exciting opportunities.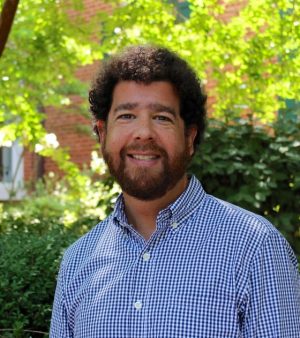 "I wanted to continue my work on the Lebanese in the state by working in a new medium—audio- and video-recorded oral histories—and at the same time develop new skills that I could use in my everyday work at the Center," said Thomas, who also holds a bachelor's degree in English and philosophy from the University of Mississippi.
At its core, "The Lebanese in Mississippi: An Oral History,"  is a project that "documents and interprets the lives of first- and subsequent-generation Lebanese Mississippians whose families immigrated to the state looking for a better life." Thomas has built an extensive online oral history documentary project that includes audio portions of oral history interviews, narrator biographies, photographs and documents shared by those narrators, a history of Syrian-Lebanese migration to the state, and a four-part audio documentary.
"This project is rooted in Mississippi history, but the stories that I've collected not only fit into that historical narrative, they go a long way to inform it as well," Thomas said. "These oral histories help bring this history to life, to put recognizable voices in the narrative, and to give voice to an otherwise rarely told tale."
This project is of a personal nature to Thomas, a Greenville, Mississippi native who is of Lebanese descent.
"I started the interview process with people I know, including my own family," Thomas said. "From there, people within the Lebanese community suggested others to interview, and oftentimes they would make introductions for me. Everyone has been incredibly enthusiastic about the project, and I'm glad to finally being able to share it."
Thomas said he was fortunate to work with such talented faculty at the Center, as well as with his fellow M.F.A. students, and their classroom conversations and workshops really helped his project take shape.
"I'd first imagined this project being a physical oral history/photography exhibition that could travel, but as our conversations about our work progressed, I realized that by turning this into an online project it would have a much greater reach," Thomas said. "Plus, I thought it was essential that viewers be able to hear the voices of the narrators, several of whom are no longer with us. Another advantage is that websites are living documents, which means I can continue to add to it with new interviews. So, happily, I'm still doing this work, even as I complete the program."
Thomas said his thesis committee influenced his thinking in extraordinarily valuable ways. They include David Wharton, Director of Documentary Studies; John Rash, producer/director and instructional assistant professor; and chair Jessie Wilkerson, assistant professor of history and Southern Studies.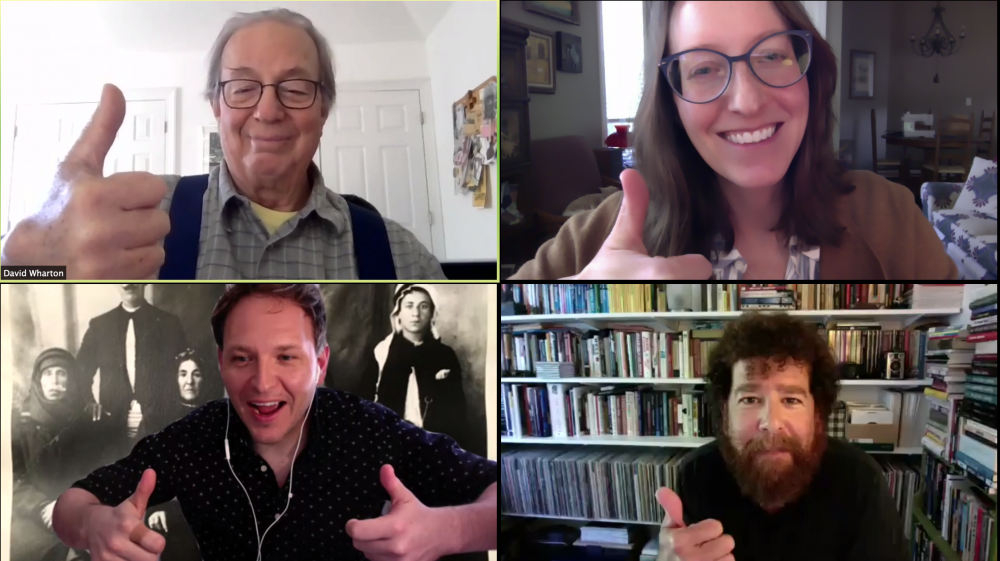 "These richly textured stories shared by Lebanese-Mississippians allows us to understand Mississippi history in new, often surprising, ways, linking them to local, national, and transnational histories and weaving a collective story of immigration in the South," Wilkerson said.
Thomas says he was mostly done with his thesis project when the COVID-19 pandemic affected campus.
"I'm happy to be at the point where I can share the project, but, honestly, I am disappointed to finish and not be in Barnard with my colleagues and cohort," Thomas said. "I'll miss sharing this occasion in person with that community. We'll just have to all get back together and celebrate when things return to normal."
Thomas has a bit of a different perspective from his fellow students, since he worked at the Center since 2003, when he started as managing editor of the 24-volume New Encyclopedia of Southern Culture.
"I've had the good fortune of experiencing the program from both sides—as both administrator and student," Thomas said. "I really enjoy being on each side of the teaching podium, too. I don't suppose I'd be in Barnard at all if I didn't have a love of learning, and I'm surrounded by incredibly talented students and colleagues. It's really been the best of both worlds."