The SouthTalks for February cover a wide range of topics, including the migrations of the American South, football protests, poetry, and youth activism. All are free and open to the public, with registration links below.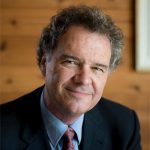 At noon Feb. 10, historian Edward L. Ayers discusses "Southern Journey: The Migrations of the American South, 1790-2020." Ayers narrates the evolution of Southern history from the founding of the nation to the present day by focusing on the set­tling, unsettling and resettling of the South.
Using migration as the dominant theme of Southern his­tory and including Indigenous, white, Black and immigrant people in the story, Ayers cuts across the usual geographic, thematic and chronological boundaries that subdivide Southern history. Click here to register.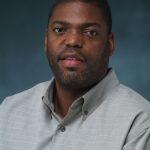 Chuck Ross's "Protests in Pro Football, 1965-2020" talk, set for 3 p.m. Feb. 11, examines both the events leading up to the 1965 American Football League All-Star game protest and the events that led to Colin Kapernick's 2016 NFL protest. Ross will also discuss the legacy of Kapernick's actions in the wake of the death of George Floyd and the different responses by professional sports leagues and teams. Click here to register.
Frank X Walker will read from and discuss his latest collection of poems, "Masked Man, Black: Pandemic and Protest Poems" at noon Feb. 17.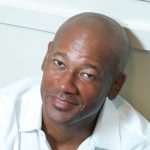 The poems document in real time the myriad of challenges presented by the multiple pandemics of COVID-19 and racial injustice. They also offer edifying pockets of solace as the poet shares his family's survival tips, strategies and discoveries in midst of so much loss, while laying blame at the feet of the administration that unnecessarily politicized, misled and further complicated this country's response to the virus.
Derrick Harriell, UM associate professor of English and African American studies, will facilitate the Q&A portion of this event. It is co-sponsored by the university's M.F.A. in English program and is part of the English department's 2021 spring Grisham Visiting Writers series. Click here to register.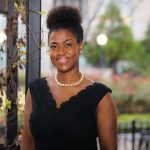 Daphne Chamberlain's talk, "The Emmett Till Generation: Youth Activism, Radical Protest and Social Change in Jim Crow Mississippi," slated for noon Feb. 24, highlights the role of children as leaders and participants in the Mississippi civil rights movement between 1946 and 1965. This presentation also offers a new perspective on the origins of the civil rights struggle and gives credence to how instrumental young people were to engaging in radical protest and grassroots activism in Mississippi.
Chamberlain completed her undergraduate studies at Tougaloo College in 2001 and received her master's degree and doctorate in history from UM. Click here to register.
See the other SouthTalks that are planned for the spring here.