For the 49th consecutive year, writers, scholars and avid fans of Oxford's Nobel Prize-winning author will gather at the University of Mississippi for the Faulkner and Yoknapatawpha Conference.
This year the conference, themed "Queer Faulkner," will focus on the diverse genders, sexualities and desires of characters in William Faulkner's work and people in the noted author's life. The conference, set for July 23-27, can be attended in person or remotely.
First held in 1974, the conference annually draws scores of readers, writers and instructors to Faulkner's hometown to learn how to teach and study his life and work.
"We're always looking for issues that have currency for literature scholars and also have currency for the place we find ourselves in our real lives," said Jay Watson, conference director and Howry Professor of Faulkner Studies. "We thought the idea of queer Faulkner made sense on both accounts." 
The program includes 36 speakers from across the globe who have studied Faulkner's work, and particularly, the author's tendency to create characters whose sexualities and gender performances were out of the norm for 1920s America.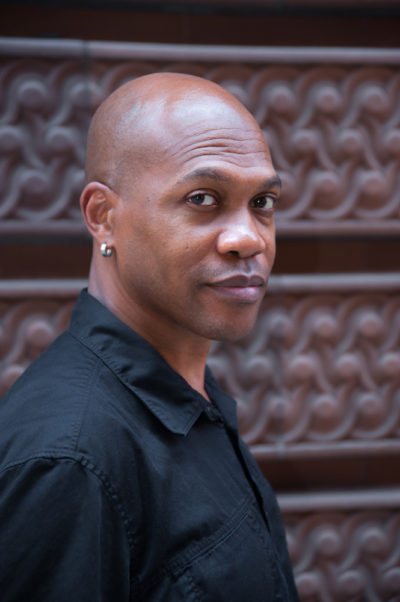 This year also marks the third annual Ann J. Abadie Lecture in Southern Studies at the conference, which is free and open to the public. This lecture series is sponsored by the UM Center for the Study of Southern Culture and honors the center's longtime associate director, Ann Abadie, who also helped establish the Faulkner conference and co-edited dozens of volumes of conference proceedings.
At 7:30 p.m. on Sunday, July 23, E. Patrick Johnson will present "Put a Little Honey in my Sweet Tea, " a performance based on the oral histories of LGBTQ southerners Johnson has collected over the past two decades. Focusing on marginalized individuals based on their racial, sexual, gender, and regional identity, Johnson elevates these voices by embodying their stories, moving them from margin to center.
Faulkner, who was long billed as an archetypal Southern patriarch, was born in a time of change, when the roles of gender and sexuality were straying from the strictures of the Victorian era and becoming more fluid, Watson said. 
"He's writing his first novel in the '20s, and you might think of the flappers and how they changed ideas of femininity," he said. "Ideas about gender were really transforming; they were in contest during the period that Faulkner is forming his authorial personality." 
Though Faulkner's most important works were published nearly 100 years ago, the issues at play remain relevant, said Jaime Harker, keynote speaker and director of the Sarah Isom Center for Women and Gender Studies. 
"Faulkner was writing about all of these genders and sexual expressions that we tend to see as taboo and outside of the mainstream," said Harker, whose article "Queer Faulkner: Whores, Queers, and the Transgressive South," was published in The New Cambridge Companion to William Faulkner.
"I want folks to connect with Faulkner and see that he's writing about topics that we can connect with today." 
Conference organizers hope to demystify some of these lesser-studied aspects of Faulkner while providing tools to keep students engaged, Watson said.
"He was difficult and was deliberately difficult – that was a modern signature of his writing," he said. Faulkner can be a challenge to teach because students sometimes "shut down" when encountering his works. "They find the reading experience challenging. They don't have the equipment to think about what the value of difficult writing might be, that writers might use a challenging technique purposefully.
"We need to open their minds to the value of unorthodox writing and language. Sometimes Faulkner has his reasons for not just saying it straightforwardly." 
Registration for the conference is open and available on the conference website.
Written by Clara Turnage.