SouthTalks: "Their Own Kind of Removal: Lumbee Indians in the Antebellum South"
-
-
SouthTalks: "Their Own Kind of Removal: Lumbee Indians in the Antebellum South"
When:
February 26, 2020 @ 12:00 pm – 1:00 pm
2020-02-26T12:00:00-06:00
2020-02-26T13:00:00-06:00
Where:
Tupelo Room, Barnard Observatory

Contact:
Afton Thomas
662-915-3363
Movement and Migration Series Lecture: "Their Own Kind of Removal: Lumbee Indians in the Antebellum South" with Malinda Maynor Lowery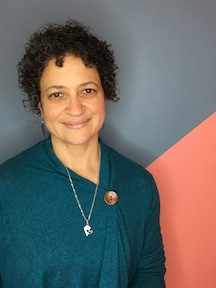 For the Lumbee Indians of North Carolina, their long struggle has entailed working through the South's racial binary and resisting the erasure that seemed an inevitable outcome of Indian Removal. The Lumbees persisted in an increasingly hostile environment by adapting some aspects of white culture, including apprenticeship and marriage, and by building literacy and practicing Christianity. Others participated in black market activities and met social challenges through legal channels. Their efforts provided a sense of social unity that defined their sense of belonging and defined them as a distinct community in a biracial region.
Malinda Maynor Lowery is a professor of history at UNC-Chapel Hill and director of the Center for the Study of the American South. She is a member of the Lumbee Tribe of North Carolina. She is the author of The Lumbee Indians: An American Struggle.
SouthTalks is a series of events (including lectures, performances, film screenings, and panel discussions) that explores the interdisciplinary nature of Southern Studies. This series is free and open to the public, and takes place in the Tupelo Room of Barnard Observatory unless otherwise noted.