Sep
17
Tue
Gilder-Jordan Lecture: "Birthright Citizens: Winners and Losers in the History of American Belonging"

@ Nutt Auditorium
Sep 17 @ 7:00 pm – 8:00 pm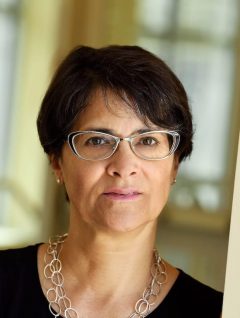 Professor Martha S. Jones, Society of Black Alumni Presidential Professor and Professor of History at The Johns Hopkins University, presents the 2019 Gilder-Jordan Lecture in Southern Cultural History "Birthright Citizens: Winners and Losers in the History of American Belonging." She is a legal and cultural historian whose work examines how black Americans have shaped the story of American democracy.
Jones is the author of Birthright Citizens: A History of Race and Rights in Antebellum America (Cambridge University Press in 2018) and All Bound Up Together: The Woman Question in African American Public Culture 1830-1900 (University of North Carolina Press, 2007) and a coeditor of Toward an Intellectual History of Black Women (University of North Carolina Press, 2015,) together with many important articles and essays. She is currently completing Vanguard: A History of African American Women's Politics (Basic) to be published in 2020 in conjunction with the 19th Amendment's centennial and is at work on a biography of US Supreme Court Chief Justice Roger Brooke Taney.
The Gilder-Jordan Speaker Series is made possible through the generosity of the Gilder Foundation. The series honors Richard Gilder of New York and his family, as well as his friends, Dan and Lou Jordan of Virginia.
Sep
18
Wed
SouthTalks Lecture: "Square Books at Forty: A Conversation"

@ Tupelo Room, Barnard Observatory
Sep 18 @ 12:00 pm – 1:00 pm
Richard Howorth, Lyn Roberts, and Lisa Howorth
Jimmy Thomas, moderator
"Square Books at Forty: A Conversation"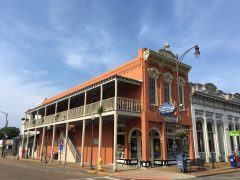 Dating back to the 1970s, Square Books and the Center for the Study of Southern Culture have enjoyed a close relationship, with the bookstore bringing writers from all regions to Oxford, including a number of authors whose works are taught across the Southern Studies curriculum. The fortieth anniversary of Square Books provides an opportunity to reflect on the store's contributions to both the Oxford community and to the University of Mississippi.
Square Books is a general independent bookstore in three separate buildings on the historic town square of Oxford, Mississippi, home of the University of Mississippi. The main store, Square Books, is in a two-story building with a cafe and balcony on the second floor; Off Square Books is a few doors down from the main store and has lifestyle sections, such as gardening and cookbooks; and Square Books, Jr., the children's bookstore, is in a building on the east side of the square. Jimmy Thomas is the Center's associate director for publications and the director of the Oxford Conference for the Book.
SouthTalks is a series of events (including lectures, performances, film screenings, and panel discussions) exploring the interdisciplinary nature of Southern Studies. This series takes place in the Tupelo Room of Barnard Observatory unless otherwise noted, and is free and open to the public.