SouthTalks: "The Lebanese in Mississippi: An Oral History"
-
-
SouthTalks: "The Lebanese in Mississippi: An Oral History"
When:
September 23, 2020 @ 12:00 pm – 1:00 pm
2020-09-23T12:00:00-05:00
2020-09-23T13:00:00-05:00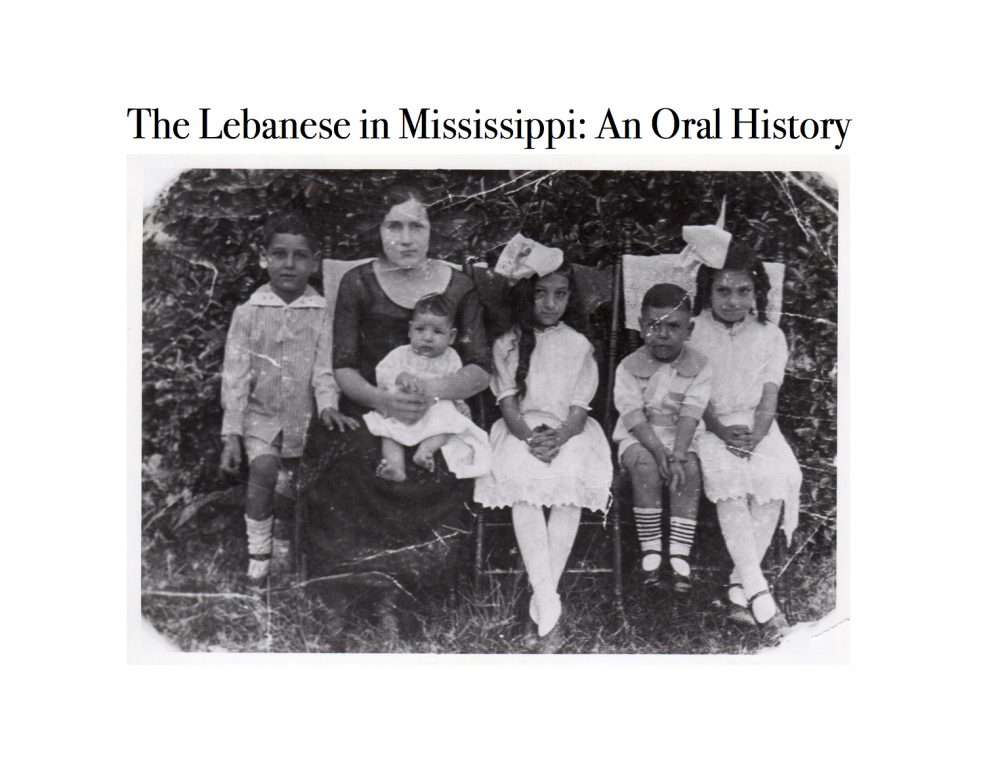 James G. Thomas, Jr. and Jessica Wilkerson present "The Lebanese in Mississippi: An Oral History" as part of the Movement and Migration Series.
The Zoom link is https://olemiss.zoom.us/j/94844636260.
James G. Thomas, Jr.'s recent work "The Lebanese in Mississippi: An Oral History" documents and interprets the lives of first- and subsequent-generation Lebanese Mississippians whose families immigrated to the state looking for a better life. It is an oral record of their forbears' experiences of settling in a foreign land where they knew few people, did not speak the language, and had to create their own occupations. Ultimately, however, it is the collective story of maintaining an ethnic identity while assimilating into a new culture. Thomas's work provides a picture of a people remembering, envisioning, and interpreting where they came from and the struggles of those who came before them. In this live Q&A, Thomas and Wilkerson discuss the origins and findings of Thomas's study. The project can be found online at www.thelebaneseinmississippi.com.

Originally from the Mississippi Delta, James G. Thomas, Jr. is the associate director for publications at the Center for the Study of Southern Culture. He holds a BA in English and philosophy, an MA in Southern Studies, and an MFA in documentary expression, each from the University of Mississippi.
Jessica Wilkerson is associate professor of history at West Virginia University, where she holds the Stuart and Joyce Robbins Chair, a position she began in fall of 2020 after spending six years at the University of Mississippi. She is the author of To Live Here, You Have to Fight: How Women Led Appalachian Movements for Social Justice.
SouthTalks is a series of events (including lectures, performances, film screenings, and panel discussions) that explores the interdisciplinary nature of Southern Studies. As a result of the current health crisis, all events will be virtual, free, and accessible on the Center's YouTube channel. Visit the Center's website for up-to-date information about all Center events. Registration will be required for all events. The Movement and Migration Series Lectures in the spring of 2020 featured programming around the theme "Movement and Migration in, to, and through the US South" as a way of thinking about urgent issues connected to borders and belonging.