James G. Thomas, Jr.
Associate Director for Publications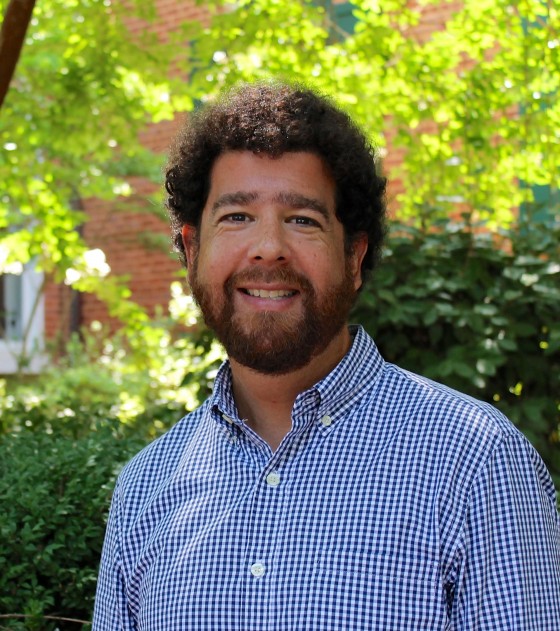 James G. Thomas, Jr. began work at the Center for the Study of Southern Culture as managing editor of the twenty-four-volume New Encyclopedia of Southern Culture in 2003, and he has been the Center's Associate Director for Publications since 2011. He is editor of Conversations with Barry Hannah (University Press of Mississippi), co-editor of the Faulkner and Yoknapatawpha Series (with Jay Watson), associate editor of The Mississippi Encyclopedia, and an editor of the online Mississippi Encyclopedia. His MFA thesis project, The Lebanese in Mississippi, explores the collective memory of Lebanese Mississippians through oral history.
Thomas is also the director of the Center's annual Oxford Conference for the Book and the editor of Study the South, the Center's online journal, and the Southern Register, the Center's newsmagazine. Before joining the Center staff, Thomas worked as an editor for publications in New York and Oxford, Mississippi.
Thomas has taught Southern Studies courses on the Mississippi Delta, and he also teaches research writing and classes on the craft of editing and the process of publication for the University of Mississippi's Department of Writing and Rhetoric. He is on the Board of Directors for the University Press of Mississippi, and is past president (2019–20) of the Board of Governors for the Mississippi Institute of Arts and Letters.
Education
M.F.A., Documentary Expression, University of Mississippi (2020)
M.A., Southern Studies, University of Mississippi (2007)
B.A., English and Philosophy, University of Mississippi (1994)