SouthTalks: "Nonviolence Before King: The Politics of Being and the Black Freedom Struggle"
-
-
SouthTalks: "Nonviolence Before King: The Politics of Being and the Black Freedom Struggle"
When:
January 27, 2021 @ 12:00 pm – 1:00 pm
2021-01-27T12:00:00-06:00
2021-01-27T13:00:00-06:00
In early 1960 Black students across the nation launched nonviolent direct-action campaigns in more than seventy cities across the nation, challenging Jim Crow segregation and violence. These students took courageous action knowing they would face arrest, expulsion, or even lose their lives. So why did they do it? Anthony Siracusa argues that the political philosophy of religious nonviolence was a key motivation for many. Siracusa excavates the history of this idea in his forthcoming book, Nonviolence Before King: The Politics of Being and the Black Freedom Struggle, and explains how what he calls a "politics of being" came to occupy a central place in the Black freedom struggle.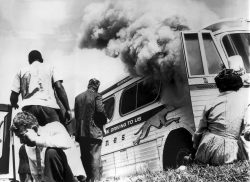 A historian of modern America and a civic engagement professional in higher education, Anthony Siracusa works at the intersection of the community and the academy. He has written extensively about nonviolence and the Black freedom movement, and his first book, Nonviolence Before King: The Politics of Being and the Black Freedom Struggle, will be released by UNC Press in June 2021. He teaches a variety of courses on African American history, religion, and politics in addition to community-based learning courses. He also develops and administers projects and programs in partnership with communities beyond the campus to enhance student learning and strengthen community impacts. Siracusa is a native of Memphis, Tennessee, and lives in Oxford, Mississippi.
SouthTalks is a series of events (including lectures, performances, film screenings, and panel discussions) that explores the interdisciplinary nature of Southern Studies. This series is free and open to the public, and typically takes place in the Tupelo Room of Barnard Observatory unless otherwise noted. However, as a result of the current health crisis, all events will be virtual, free, and accessible on the Center's YouTube channel after each live event. Visit the Center's website for up-to-date-information about all Center events. Registration will be required for all events in order to receive the webinar link.