Originally, the Oxford Conference for the Book Children's Book Festival was planned for Friday, March 27 as an opportunity for first-graders to meet Oge Mora and fifth-graders to meet Cassie Beasley. Although because of COVID-19 they can't meet the authors in person, there are ways for young readers to connect online.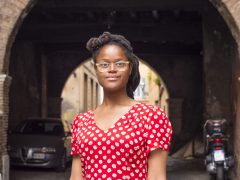 Mora, who graduated from the Rhode Island School of Design with a BFA in illustration, wrote her first picture book "Thank You, Omu" about Omu, who cooks a stew and shares it with her neighbors, and the neighbors then show their gratitude by bringing food to Omu. The book won a Caldecott Honor, was a New York Times Notable Book and Editors' Choice, and a Junior Library Guild selection.
Recently, Mora, who lives in Providence, Rhode Island, recorded a story time of her latest book, "Saturday," and is on Twitter @ogemora.
Beasley is from rural Georgia, where, when she's not writing, she helps out on the family pecan farm. She earned her MFA in Writing for Children and Young Adults at the Vermont College of Fine Arts. "Circus Mirandus" is her first novel, but fifth-graders who read "Circus Mirandus" and want to know what Micah's life in the magical world would be like can read the sequel "The Bootlace Magician." Beasley is also encouraging young readers and writers to contact her. On March 16, she Tweeted, "Parents, teachers, librarians: If you have kids or teens who would like to email an author, feel free to share my address as widely as you please writetocassie@outlook.com. For the next few weeks, I'll be devoting extra time every day to answering messages from young readers."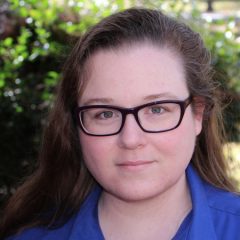 The Children's Book Festival serves more than 1,200 area first-graders and fifth-graders from schools in Lafayette County and Oxford. Committees made up of local school librarians, teachers, and representatives from the Lafayette County Literacy Council (sponsor of the first grade), Junior Auxiliary (sponsor of the fifth grade), and Square Books, Jr. choose the book each year. The Conference then invites those authors to present programs to each grade and sign books at Square Books, Jr.
While the Lafayette County and Oxford Public Library is closed, there are many digital resources available at firstregional.org, as well as delivery service and curbside pick up for Square Books by calling 662-236-2262.