Written By Rebecca Lauck Cleary
Each semester, two work-study students are employed at the Center for the Study for the Southern Culture to help with various tasks. For the past two years, Samantha Henderson has been a familiar face in the lobby, and Naiome Young started this past fall.
On May 9, both of them are graduating.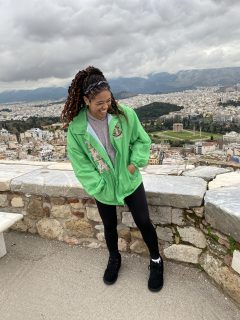 Henderson, a member of the Sally McDonnell Barksdale Honors College, became aware of the Center during her time as a student of Katie McKee's, and because she knew Skylyn Irby, a previous work-study student.
"When I started working, all of the staff and professors welcomed me like family," said Henderson, a native of Hernando.
Besides her job at the Center, and being a full-time student, during her four years at the university, Henderson has been involved in numerous organizations across campus such as FASTrack, Journalism and New Media Ambassadors, the Columns Society, Global Ambassadors, the SMBHC minority club, and numerous honors societies.
"Entering the Honors College my sophomore year changed my life more than I can express," Henderson said.
For all Honors College students, a written thesis is a graduation requirement.
"My thesis discusses the matter of Voter ID and how it negatively impacts minorities," Henderson said.
Spending the second half of her senior year remotely means not getting the expected walk across the stage in a cap and gown.
"But it's not the praise that matters, it's the hard work that got me to this point," she said.
"My plans after graduation are to attend law school at Saint Louis University," she said. "I am grateful for the opportunity to have worked in such a friendly, welcoming environment such as this and I want to give special thanks to Ms. Margaret."
Margaret Gaffney works closely with both students.
"One of the great pleasures of my position is getting to know the work-study students, and this year was no exception," Gaffney said. "Samantha Henderson and Naiome Young will be dearly missed, and I wish them all the best with whatever lies ahead of them."
 Naiome Young was interested in something new and fresh while finishing her senior year.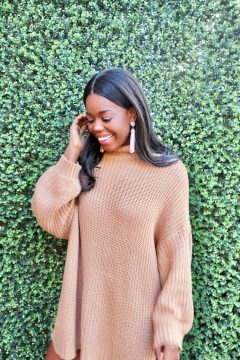 "I heard about the Center spring semester of my junior year during the History 121 course tour that was mandatory for my class," said Young, a native of Ocean Springs. "Barnard Observatory was one of the buildings that grabbed my interest."
Young, an IMC major, was also involved as a member the Society for Collegiate Leadership and Achievement, and as the business editor of the newly founded student-run University of Mississippi Fashion Magazine, Velvet, as of September 2019.
Young had to transition to 19 hours of online courses, have family members cancel their flights for her graduation ceremony, and realize there would be no "Walk of Champions" photo shoots.
"However, I am so thankful for my professors being patient and understanding with us seniors." Young said. "I am especially thankful for CSSC finding an alternative job for me to work-from-home during this time so that I can still get compensated."
Her post-graduation plans are looking for careers in IMC such as brand strategist, communication specialist, or social media coordinator in a major city in the South.
"I am so grateful to have been a part of the CSSC family," Young said. "No matter what, coming in to work felt so upbeat and inviting. When I come back to Oxford to visit, I will have Barnard Observatory on my list to stop by."