First talk, examining protests in pro football, kicks off Sept. 5
The Brown Bag Lunch and Lecture Series sponsored by the Center for the Study of Southern Culture continues this fall with a focus on "Sports in the South." Due to construction, the Sept. 5 Brown Bag will take place in the Overby Center's Conference Room 249.

All lectures take place at noon on select Wednesdays in the Tupelo Room of Barnard Observatory unless otherwise noted. They are free and open to the public.
Ted Ownby, the center's director, said he is excited about this series of talks, both because of what the scholars will say and also because they will show a range of ways of thinking about sports and society.
"I think coming to these events might be especially intriguing for people who may think and talk about sports without having thought about it much as a scholarly subject," Ownby said. "I hope fans and students of African-American women's sports, and pro wrestling, and golf and football will come to hear about things they recognize, and we're also hoping some people will come to the whole series."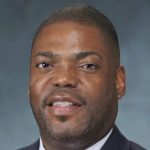 Charles Ross, chair of the African American studies program and professor of history and African American studies at the University of Mississippi, kicks things off Sept. 5 with "Protests in Pro Football: The 1965 AFL All-Star Game and Colin Kaepernick." In his lecture, Charles Ross discusses how African American players forced the 1965 AFL All-Star Game to be moved from New Orleans to Houston after experiencing discrimination in the segregated southern city. Fifty years later, Kaepernick began a protest against police brutality and discrimination in America by refusing to stand for the National Anthem. Both events clearly illustrate that African American players in pro football, then and now, were willing to take action to address inequalities in America. Ross is a native of Columbus, Ohio, and is the author of "Outside the Lines: African Americans and the Integration of the National Football League" and editor of "Race and Sport: The Struggle for Equality On and Off the Field."
On Monday, Sept. 17, Farrell Evans explores the desegregation of golf in the South through the lens of his own journey as a golfer, journalist, and student of the American South with "Between the Curling Flower Spaces: Race, Golf and the American South." Evans intersperses literature, family stories, history, photography and art to demonstrate the centeredness of golf in the unfolding of the civil rights movement. The talk also reflects on the manners, rituals, and etiquette of the game that made it perfect for the strict social order of the Deep South. Evans is a former award-winning golf writer for Sports Illustrated, Golf, and ESPN.com. The Forsyth, Georgia, native is now the executive director and cofounder of the Bridge Golf Foundation, a New York City-based nonprofit that uses golf to improve outcomes for young men of color.
Sept. 26 brings wrestling to the forefront when Charles Hughes of Rhodes College, Christopher Stacey of Louisiana State University-Alexandria, and Chuck Westmoreland of Delta State University present "Three Histories of Pro Wrestling in the South." In their talks, Stacey explores "Rasslin' and Race in the Mid-South and Memphis Wrestling Territories, 1959–1992," Hughes examines "Pro Wrestling's Hip-Hop Wars: How Racial and Regional Politics Fueled Wrestling's 1990s Boom," and Westmoreland focuses on "From Big Bill to Black Saturday: Professional Wrestling and Television in the American South, 1958–1984."
A brief departure from the sports theme occurs for the first two lectures in October, when Janet Allured looks at "Methodist Women in the South: Agents of Progressive Change, 1939–2000" on Oct. 10. Allured focuses on the influential role that white and black southern Methodist women played in social reform movements not just in the South but in the nation. Professor of history and director of women's studies at McNeese State University, Allured teaches courses in the history of the New South, Louisiana, American women, and the modern United States. She received her doctorate in history from the University of Arkansas in 1989 and is coeditor of "Louisiana Women: Their Lives and Times," vol. 1, with Judith Gentry, and "Louisiana Legacies: Readings in the History of the Pelican State," with Michael Martin.
In her Oct. 17 talk "Taking the South with Me," filmmaker Jing Niu discusses her artistic roots and influences in the American South and how her upbringing has influenced her career in the film arts through documentary work, journalism and fiction films. Niu is a first-generation Asian American who grew up working in take-out restaurants in the South and who would later, against the advice of her parents, become an artist and filmmaker. Prior to creating independent films in Los Angeles, she produced videos for Wired magazine, covering stories at the intersection of technology and lived experience.
Sports return on Oct. 24 with Amira Rose Davis discussing "Sights Unseen: Black Women Athletes and the (in)Visibility of Political Engagement." Davis's talk gives a brief history of black women's athletic activism while also discussing the ways black women athletes have been hypervisible but also oft-ignored symbols of various political struggles on and off the playing field. Davis is an assistant professor of history and women's gender, and sexuality studies at Penn State University who specializes in 20th-century American history with an emphasis on race, gender, sports, and politics.
The rest of the semester sees a shift to other topics, beginning Oct. 31 when Stephanie R. Rolph discusses her new book "Resisting Equality: The Citizens' Council, 1954–1989." Rolph examines the ways in which organized white resistance to civil rights successes went beyond the defense of segregation to become a vital piece of a new American political landscape. She is an associate professor of history at Millsaps College who earned her doctorate in 2009 from Mississippi State University, where she specialized in the history of the American South.
On Nov. 7, Lisa Richman offers an "'Introducing America to Americans': FSA Photography and the Construction of Racialized and Gendered Citizens." Richman is interested in the ways images can reinforce, script, or challenge the national imaginary of who is a citizen. Richman is a researcher and teacher at Adrian College with a doctorate in American culture studies from Bowling Green State University.
On Nov. 14, Jeff Washburn, University of Mississippi doctoral candidate and history graduate instructor,  presents "Whose Civilization Plan Was It? Chickasaw Manipulation of Federal Agents in the Early Nineteenth Century."
Concluding the series on Nov. 28 is Patrick Elliott Alexander with "Writing to Survive, Writing to Revive: Death Row, Willie Francis, and Imprisoned Radical Intellectualism in Ernest Gaines's 'A Lesson before Dying.'" Alexander, a University of Mississippi associate professor of English and African American studies and cofounder of the University of Mississippi Prison-to-College Pipeline Program, revisits the Jim Crow–era plot of Ernest Gaines's novel "A Lesson before Dying" in the more contemporary carceral context of its publication. Alexander's lecture reconsiders the cultural significance of Gaines's most acclaimed novel in light of its release during our post–civil rights era of racialized mass incarceration.