Written By Brian Powers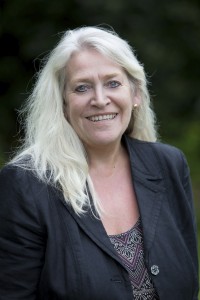 Author Sharon Monteith will lecture on The Radical South: Southern Activism, Past and Present, Narrating Activism in the 1960s at 11 a.m. Thursday, March 30 at the Overby Center for Southern Journalism and Politicson the University of Mississippi campus. Her session is part of the 24th annual Oxford Conference for the Book.
Monteith is professor of American studies at the University of Nottingham and founding co-director of the Centre for Research in Race and Rights.
She has published widely on southern cultural history, literature, film, and media, including serving as co-volume editor, with Allison Graham, of the Media volume of "The New Encyclopedia of Southern Culture." She was also a Rockefeller Humanities Fellow at the University of Memphis, where she researched issues of race and gender in the Mississippi Delta.
Her most recent book is "The Cambridge Companion to the Literature of the American South," and her forthcoming book is "SNCC's Stories: Narrative Culture and the African American Freedom Struggle in the 1960s South."
Monteith said she will be looking through the archives at the UM for research while she is in Oxford.
Monteith was recently awarded a Leverhulme Trust Major Research Fellowship to write "The Civil Rights Movement: A Literary History."
The Center for the Study of Southern Culture and the Sarah Isom Center for Women and Gender Studies, in collaboration with other departments and centers at the University of Mississippi, are cosponsoring a series of lectures, roundtables, and presentations in April 2017 under the umbrella "The Radical South." The month-long series seeks to complicate conventional narratives about the South, southern identity, race, and romanticized notions of region.
Jaime Harker, director of the Sarah Isom Center, said discussions for the series started in 2016 after Governor Phil Bryant declared April to be Confederate Heritage Month. Harker said the goal of the Radical South series is to question the equation of the South with the Confederacy and to broaden our understanding of the South to include the full complexity of the region—past, present, and future.
The month is organized into four main themes—cultural movements, racial justice, economic justice, and gender/sexual equity—and features speakers from the University of Mississippi and around the nation. For more information about speakers and events, visit www.theradicalsouth.us.