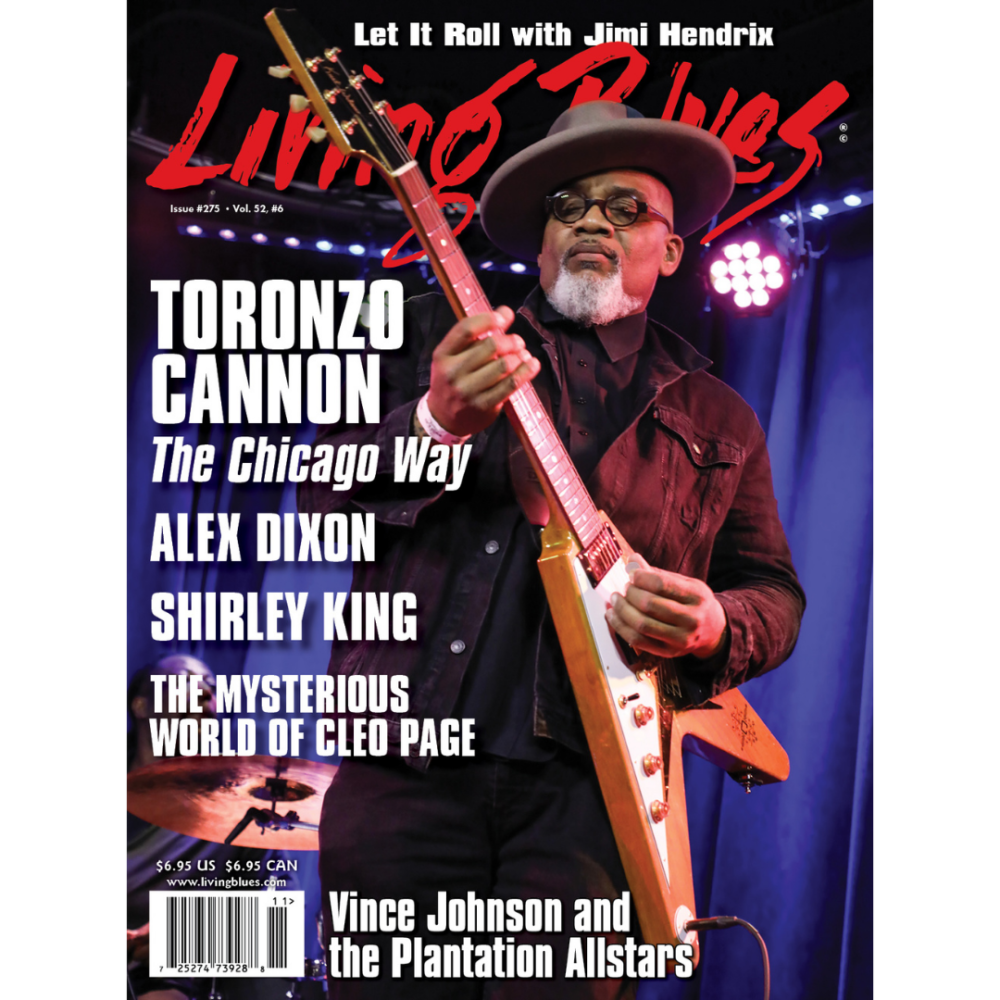 Living Blues #275 features Toronzo Cannon on the cover. After 20 years of grinding, South Side bluesman Toronzo Cannon has honed his stage act and is now one of the top proponents of modern Chicago blues. Alex Dixon was raised by his grandparents—his grandfather just happened to be the legendary Willie Dixon. The young Dixon started on piano but eventually shifted to the bass. Taught by the best, Alex is not only an outstanding bass player but also a songwriter and blues businessman. Going into music when your father is the legendary B.B. King takes a lot of courage and character, and Shirley King has both. Six years after the blues legend's death, Shirley King is striking her own path in the blues.
This issue's Let It Roll features Atlanta's Jimi Hendrix. Jimi Hendrix may be rock's greatest guitarist but he identified most closely with the blues. And while his straight blues recordings are few, those that exist are breathtaking. His two dates in 1966 at London's Track Records capture Hendrix's blues at their finest.
All of this plus the latest in Blues News, Lost Blues Files featuring the Mysterious World of Cleo Page, Breaking Out with Vince Johnson and the Plantation Allstars, over 50 record reviews, and the Living Blues Radio Charts!
Digital and print subscriptions to Living Blues start at just $18 and are available at www.livingblues.com.