Welcome to our New Grad Students!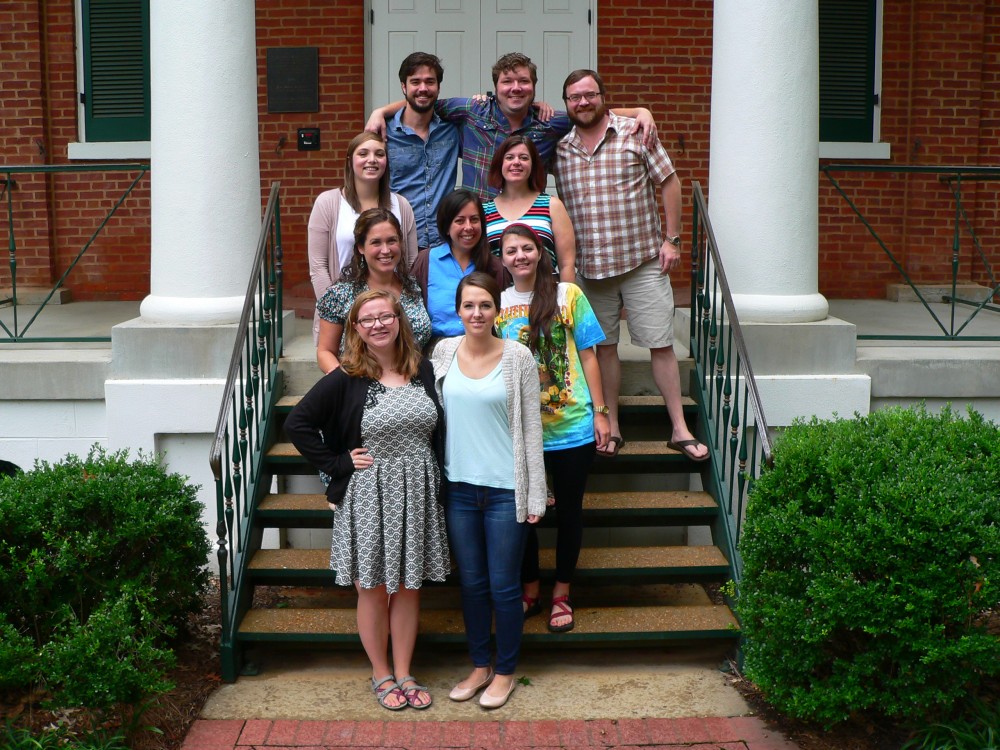 Row 1 (left to right): Caity Maddox, Molly Conway; row 2: Kate Wiggins, Abby Huggins, Lauren Veline; row 3: Drew Ford, Rebecca Cleary; row 4: Josh Green, George McDaniel, Frank Kossen
This is the first week of classes for our new students in the Southern Studies Master's degree program. We'll have a more detailed story soon with bios for each student, but for now, here's a photo taken by Jimmy Thomas on the steps of Barnard Observatory last Friday at orientation.
And here's a not-so-stealthy shot of their first Southern Studies 601 class with Dr. Jessica Wilkerson.