Symposium Speaker Karl Hagstrom Miller on Research Inspiration, Segregating Sound, and Multidisciplinarity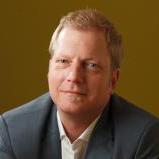 Southern Studies graduate student Chris Colbeck interviewed Music of the South Symposium speaker Karl Hagstrom Miller on April 6, 2016. Chris, whose own thesis project is on music, interviewed Miller as part of a series of Southern Documentary Project interviews with Center speakers.
Karl Hagstrom Miller is Associate Professor in the Critical and Comparative Studies in the University of Virginia Department of Music.   A scholar of popular music, Hagstrom Miller is author of the award-winning Segregating Sound: Inventing Folk and Pop Music in the Age of Jim Crow (Duke, 2010), a path-breaking study of the early history of blues and country music recording.  He has also written on jazz, salsa, rock, 19th-century women's music-making, and more.
Watch the full interview below.

Karl Hagstrom Miller Interview from The Southern Documentary Project on Vimeo.