Mississippi Institute of Arts and Letters Announces Winners
This year the Mississippi Institute of Arts and Letters (MIAL) honored several artists, musicians, and writers with connections to the Center for the Study of Southern Culture, including Ann Abadie, Jimmy Cajoleas, Will Jacks, and Susan Bauer Lee.
Abadie won the 2020 Noel Polk Lifetime Achievement Award.
"Since 1975, Ann Abadie has been a driving force at the University of Mississippi's Center for the Study of Southern Culture, contributing to its success as the institution's associate director, as the editor of numerous book projects, and as the co-founder of the Center's annual Oxford Conference for the Book," a statement on the MIAL website reads. "Now the Center's associate director emerita, Abadie has spent the past five decades—and counting—working mostly behind the scenes on educational and literary projects across our state. A devoted ally to the arts and to the written word, she is most deserving of this award, and we are pleased to give her a night 'in the spotlight' for her tireless work."
The film In the Spotlight (above), made by Center alumna Kate Medley and Jesse Paddock focuses on Abadie and her work with the Center and the Southern Foodways Alliance.
Abadie says she has admired the Mississippi Institute of Arts and Letters since 1978 when literature scholar and gifted author Noel Polk proposed that twenty-four prominent leaders throughout the state join him in founding an organization to recognize individuals for their contributions to the literary, musical, and visual arts.
Two years later, at its first annual meeting, MIAL presented three awards. Since then, the number and categories of awards have grown from three to eight, with occasional awards for special and lifetime achievements. MIAL has presented 254 awards to individuals and 10 for groups and special projects, like Mississippi Public Broadcasting, the University Press of Mississippi, and the Mississippi Encyclopedia.
"Being a member of this marvelous organization has brought me infinite pleasure, and I am deeply touched and greatly honored to receive MIAL 2020 award named in honor of Noel Polk, my longtime friend, an internationally celebrated scholar and author, and one of Mississippi's most significant leaders in arts and letters," Abadie said.
In addition to the Lifetime Achievement Award, there are eight categories, including Fiction, Nonfiction, Youth Literature, Visual Art, Music Composition (Classical), Music Composition (Contemporary), Photography, and Poetry.
Po' Monkeys: Portrait of a Juke Joint by Will Jacks won the photography category.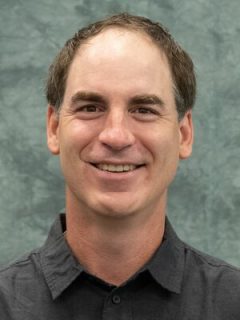 In a SouthTalks lecture at Barnard Observatory this spring, Jacks explained that his project was born out of a curiosity of a place he lived in: the Mississippi Delta. Jacks said he is humbled to be recognized for his photographs of Po' Monkeys, particularly in light of the amazing work by the other nominees.
"I hope that folks will spend some time with their work as well, because there are lots of important ideas and images presented by these amazing artists," said Jacks, program manager of the Mississippi Delta National Heritage Area. "I've always admired the work and the creatives honored by MIAL, and to now be a part of that group is a bit surreal. I don't make work for recognition—I make it because of a need to just make—but I'd be lying if I said it wasn't nice to have the work acknowledged in this way. Our state has a long history of amazing creative talent, and MIAL helps preserve that. I'll always be appreciative of this moment."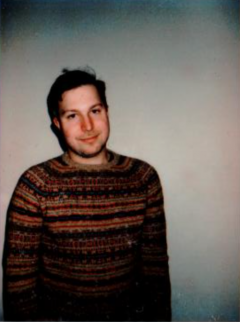 Jimmy Cajoleas, who was born in Jackson, Mississippi, earned his BA in Southern Studies and his MFA in creative writing from the University of Mississippi. He was nominated in the Youth Literature category for his novels Minor Prophets and The Rambling. 
"This was my first time to be nominated, and it's quite the honor," said Cajoleas, who currently lives in New York.
In the Music Composition (Contemporary) category, Tim Lee and Susan Bauer Lee of the duo Bark won for their Terminal Everything album.
Tim Lee said this album is a slight departure for them, and that the whole project was quite cathartic and satisfying.
"In addition to the fact that we've grown as a recording entity, which is pretty different for a duo versus a larger combo, the subject matter is more personal," Tim said. "These ten songs were all written in the aftermath of the loss of Susan's dad, my mom, some close friends, and longtime canine companions. We opted to take a fairly unflinching approach to documenting that time, and I like to think it comes through in the songs."
Susan says "This World" and "Walk Small" are her two favorite songs.
"I remember when Tim brought 'This World' in and we started working on it. It made me cry," she said. "And 'Walk Small', when we started playing that song live I always introduced it by saying that it's about being humbled by someone you loved very much and losing them. Both songs are mostly about Tim's mom."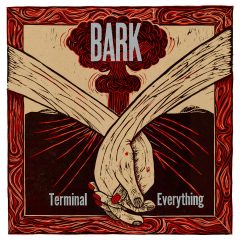 Susan, a graphic designer, created the cover art for Terminal Everything, and says she knew before the record was finished what she had in mind for the artwork. It turned out exactly how she wanted.
"I had never cut linoleum or made a print in my life, but the label that put out the record is also a letterpress and everyone was generous with helping me get started and shepherding me through the process," she said. "The art basically symbolizes our worlds being blown apart and the two of us hanging on to each other. Our parents are represented in the art by two tiny marks . . . a red dot on Tim's hand represents his mother, whose name was Dot, and a diamond shape on my hand, which references a ham radio logo. My dad was a ham radio guy for as long as I could remember. The printing was a hot, sweaty, physical, cathartic thing, and when it was done, we were very happy with the results."
When they first saw the nomination list, Tim and Susan saw many names of friends and artists of whom they were fans.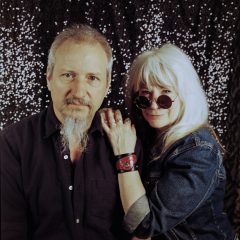 "When we found out we won, it was really a great feeling," Tim said. "This is not a popularity contest, but an award based on the artistry of your work. We're rock 'n' roll folks, and I think it's easy to overlook the art in that form. It's very gratifying.
"It is a super cool honor and I was thrilled when we got the news." Susan said.
The Mississippi Institute of Arts and Letters' juried competition is one of a kind in the state, with carefully selected judges, chosen from out of state, who are prominent in their field. Supported by members, MIAL is privately funded, self-perpetuating, and non-profit.
Although the 2020 Mississippi Institute of Arts and Letters banquet has been cancelled as a result of the Covid-19 virus, there are plans to recognize the accomplishments of the award recipients. Among these plans is a joint celebration of the 2020 and 2021 winners in early June 2021, in Pass Christian, Mississippi.
To learn more about the Mississippi Institute of Arts and Letters and other 2020 winners, visit https://www.ms-arts-letters.org/.
Written by Rebecca Lauck Cleary