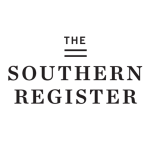 This article, by Jimmy Thomas, originally appeared in the Fall 2014 Southern Register.  To read the full current issue and explore the archive, click here.

Sounds of the South, a Center Radio Program, Now Online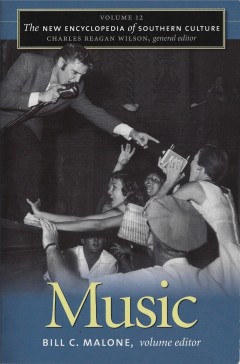 Starting in the fall of 2010, the Southern Documentary Project, an institute of the Center for the Study of Southern Culture, began producing Sounds of the South, a radio program based on music entries from the Music volume of The New Encyclopedia of Southern Culture. The program, originally created by Joe York and hosted by Charles Reagan Wilson, is broadcast three times a week on Mississippi Public Broadcasting. Thirty-one of the more than 70 recorded segments can now be streamed and followed for free online via SoundCloud at soundcloud.com/soundsofthesouth. New segments are being added to the website routinely, and additional segments will be completed this semester and next.
As part of her assistantship, second-year Southern Studies graduate student Katie King has worked as producer of the program since the fall of 2013, writing the scripts as well as recording and editing the segments. Katie brings with her a background in music journalism, having previously worked for Paste as well as the alternative weekly the Boston Phoenix. She also hosts a weekly program on the University of Mississippi's Rebel Radio 92.1. Prior to Katie's taking over as producer, Southern Studies graduates Nelson Griffin, Jesse Wright, and Camilla Aikin produced the program.
Each three-and-a-half minute radio segment discusses a particular Southern musician, form, or distinct venue. Topics include, among many others, Jelly Roll Morton, Stax Records, Sister Rosetta Tharpe, Jimmy Reed, Preservation Hall, Louisiana Hayride, Swamp Pop, the Dixie Hummingbirds, Flaco Jimenez, Preservation Hall, the Neville Brothers, the Carter Family, Memphis Minnie, the banjo, Koko Taylor, John Coltrane, and Mose Allison.
Southern music has flourished as a meeting ground for the traditions of West African and European peoples, leading to the evolution of various traditional folk genres, bluegrass, country, jazz, gospel, rock, blues, and Southern hip-hop. Sounds of the South celebrates an essential element of Southern life—music and music makers of the American South.