Public History Topic of Two Brown Bags Next Week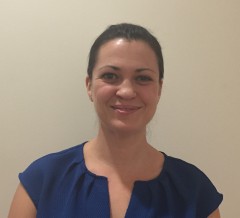 There are two Brown Bags next week, both dealing with public history. On Monday, Feb. 27, Mary Battle presents "Slavery and Public History in Charleston, South Carolina." Battle describes challenges and opportunities for promoting public awareness of the history of slavery and the race and class legacies. Battle's research focuses on underrepresented histories in Charleston's twenty-first century historic tourism landscape. Until January 2017, she worked as the Public Historian at the College of Charleston's Avery Research Center for African American History and Culture, and as the Co-Director of the Lowcountry Digital History Initiative. Battle has recently taken a position as a content developer with Ralph Appelbaum Associates, the museum firm charged with developing the upcoming International African American Museum (IAAM) in downtown Charleston.
Battle received her Ph.D. in Interdisciplinary Liberal Arts from Emory University, and her M.A. in Southern Studies from the University of Mississippi.  Her dissertation examines changing representations of the history of slavery within Charleston, South Carolina's highly trafficked tourism landscape in the twenty-first century.  Her research interests include: public history, digital humanities, oral history, American Studies, Atlantic World history, history of the South Carolina Lowcountry.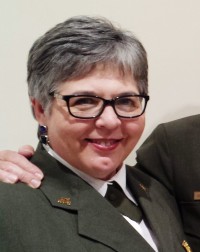 On Wednesday, March 1, Kathleen Bond presents "William Johnson, Diarist: Concepts of Race and Class in Our Understanding of Old Natchez." The series of personal journals maintained between 1835 and 1851 by Natchez barber William Johnson, a free man of color, provide valuable and fascinating insights into the complex world of a prosperous Mississippi river town in the years before the Civil War. In her talk, Bond will discuss how Johnson's reporting of local, everyday life illuminates our understanding of politics, codes of honor, economics, gender roles, and recreation, and sheds some light into the mind of the diarist himself. Bond is the Superintendent of the Natchez National Historical Park.
Brown Bags occur at noon in the Tupelo Room of Barnard Observatory and are free and open to the public.