Photographer Todd Bertolaet presents Wednesday's Brown Bag Lecture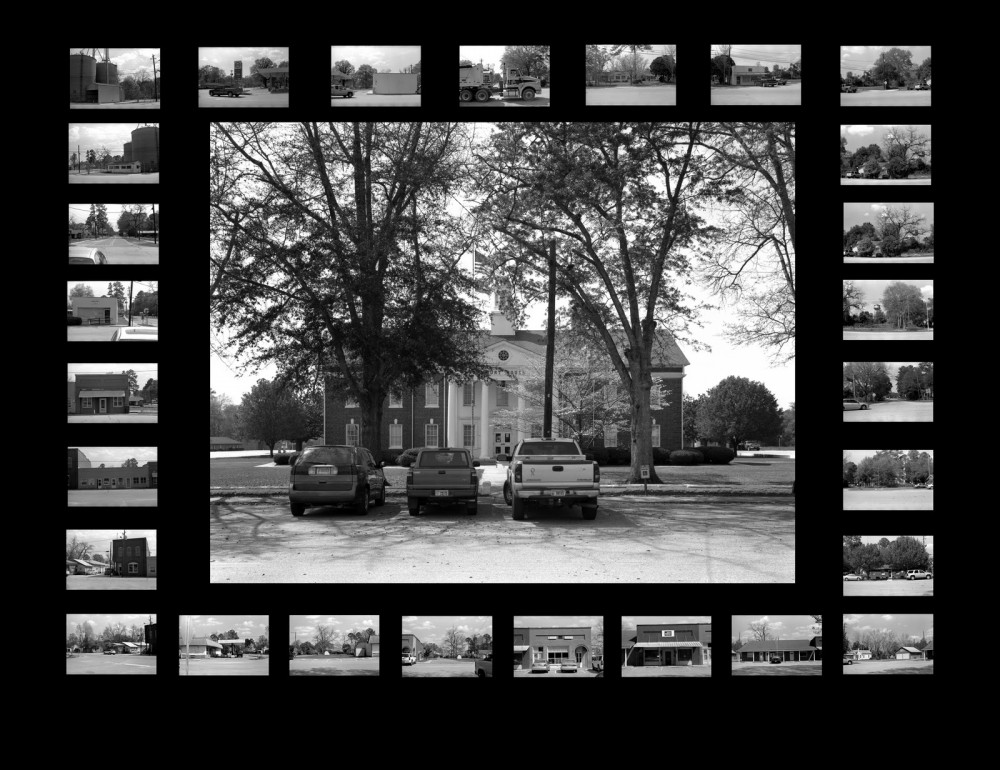 After hearing a story on Nation Public Radio about the population loss figures for rural counties (as reflected by the 2010 Census), Todd Bertolaet decided to photograph the courthouse square districts of the county seats of some of the rural areas in the southern United States that he had photographed previously. He also wanted to investigate some of the Census statistics as they related to specific counties, a project he began in 2011.
Of the 80 county seats he photographed, 24 of the photographs will be on display at the Center for the Study of Southern Culture. Traditionally, the county seat, being the center for the county court, was also the center of commerce for the county. In most cases the courthouse became the central point for the community, and the area surrounding the physical courthouse building became some of the most important real estate in these communities. In many counties the square or circle surrounding the courthouse, along with the courthouse, was a place to showcase and display a sense of community pride. Bertolaet set out to document these areas and create one image for each that would depict the courthouse, the area around it, and also include the census statistics. His Brown Bag Lecture will include other examples of this work that are not on display at the Center and discuss the variances in the statistics of the communities he photographed along with the visual challenges of this project.
Todd Bertolaet is a professor of photography in The School of Journalism and Graphic Communication at Florida A&M University in Tallahassee, Florida. Among the grants and fellowships he has received, Todd has been awarded a John Simon Guggenheim Foundation Memorial Fellowship, in addition to three Individual Artist Fellowships from The State of Florida's Division of Cultural Affairs. The University Press of Florida published a monograph of his work entitled Crescent Rivers, Waterways of Florida's Big Bend. His work is included in various collections and has been exhibited in over two hundred juried, invitational, group and solo exhibitions. Todd has been photographing since 1971.