NEW STUDY THE SOUTH Article by Dr. Karlos K. Hill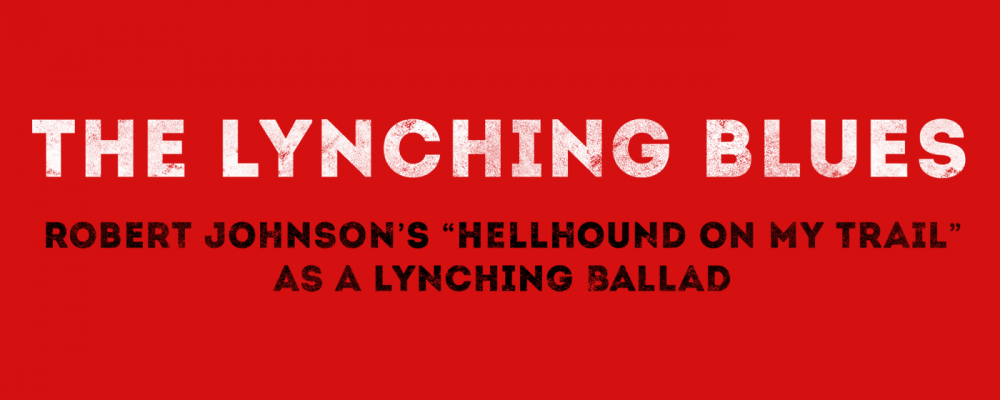 We've just published a new essay on our journal Study the South. Karlos K. Hill's essay, published May 11, explores the near lynching of Robert Johnson's stepfather, Charles Dodds, the influence that event may have had on Johnson and his music, the horrors of spectacle lynching in the  late 19th and early 20th century South, and grassroots responses to this violence. Hill, an assistant professor of African American history at Texas Tech University, delivered his essay "The Lynching Blues: Robert Johnson's 'Hellhound on My Trail' as a Lynching Ballad" in conjunction with the 2015 Blues Today Symposium. Hill's forthcoming book, tentatively titled Beyond the Rope: The Impact of Lynching on Black Culture and Memory, will be published by Cambridge University Press in 2016.
Learn more about Karlos K. Hill on his Texas Tech faculty page.
The journal Study the South, founded in the summer of 2014, publishes essays several times a year. The essays employ a range of media, including film, photography, and sound. Check back here on the blog to learn of Calls for Papers. You can also contact Study the South editor Jimmy Thomas, jgthomas@olemiss.edu, with questions.