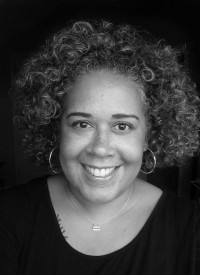 The Gammill Gallery in Barnard Observatory has a new exhibit by Alysia Burton Steele.  Steele is Assistant Professor in the UM Meek School of Journalism and New Media.  Learn more about her exhibit, "Delta Jewels," below in her artist's statement.
The exhibit will be up through January 31, 2015.
DELTA JEWELS: In Search of My Grandmother's Wisdom
By Alysia Burton Steele
These photos are images I captured for my book Delta Jewels that started as a personal project in summer 2013.
It was inspired by memories of my beloved grandmother, Mrs. Althenia A. Burton, originally from Spartanburg, South Carolina. I affectionately called her "Gram." Gram and my grandfather raised me from age 4 – 18. I never formally photographed her or recorded her voice. It is a regret that has stayed with me throughout my career. I was young and didn't think that I needed to listen to her stories. Now, I'd do almost anything to hear her voice again. But when you're young, you think you're going to live forever and you just assume your loved ones will too. I cry at just the sight of her handwriting.
I thought it was too late for me to get her stories, but it wasn't too late to get other people's grandmother's stories, so I ventured throughout the Mississippi Delta to interview over 50 female church elders to combines personal narrative with poignant photographs of them and the region. I reached out to notable pastors for help.
These ordinary women have lived extraordinary lives under the harshest conditions of the Jim Crow era and during the courageous changes of the Civil Rights Movement. They share heart-wrenching and empowering stories. Their personalities shine through the portraits.
WHAT IT TOOK TO COMPLETE THIS PROJECT
Drove over 6,000 miles
Recorded over 240 hours of audio
Captured over 7,000 photographs
Countless hours of transcribing raw audio
The book is being published by Hachette Book Group and will be released on April 7, 2015. The national tour will kickoff with a book signing at Powerhouse in Oxford.
Please follow me on Facebook https://www.facebook.com/deltajewelswisdom.
Mrs. Myrlie Evers, who is featured in the book, and I will do a joint book signing of Delta Jewels in Jackson during summer 2015. Stay tuned for updates.