New Book by SST Professor David Wharton Explores the South's Spiritual Landscapes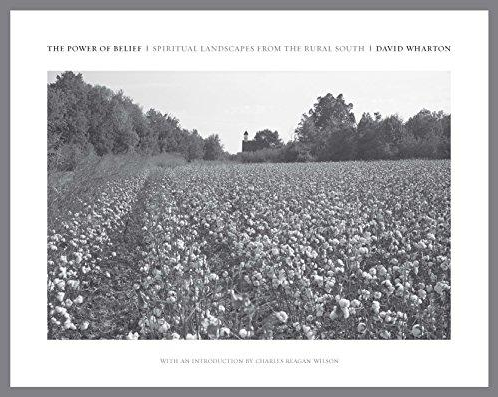 The Center's David Wharton has a new book out called The Power of Belief: Spiritual Landscapes from the Rural South, with an introduction by Charles Reagan Wilson.
Dr. Wharton will sign his book on Thursday, December 8 at 5pm at Off Square Books on the Oxford Courthouse Square.
About the book, from the GFT Publishing site:
The rural American South has no grand cathedrals or other wonder-of-the-world monuments to religious belief. Nor has it ever been the site of religious wars or large-scale religious persecutions we see throughout the world. Nevertheless, as David Wharton reveals in his remarkable new book of photographs, the South is a place—a land, a region, a culture, a "way of life"—so heavily invested in religious belief that the spiritual is constantly made manifest in the ordinary. This is how religion in the rural South becomes pervasive and integral to everyday life for believers and non-believers alike.
Just as David Wharton did for his pioneering book Small Town South, he has traveled throughout the entire region since 1999, on hundreds of trips from Texas to Virginia, making thousands upon thousands of photographs about the rural South's spiritual landscapes—from churches both active and abandoned in all vernacular shapes and sizes to actual church services and outdoor baptisms, from iconographic signs about Jesus, redemption, and sin to welcoming gestures about the wonders of revivals, grace, and rebirth. Lurking behind every image, however, is an acute sense of place about this most distinctive American region, in which religious commitment is confined neither to Sundays nor to individual houses of worship. Religion in the rural South is, quite literally, everywhere.
It is Wharton's unique gift that his photographs have meaning and memory beyond merely recording the physical appearance of spiritual sites and worship activities. The people and places that appear in The Power of Belief are seen not to be a product of recent changes in religious life seen elsewhere in urban and suburban America but, instead, as an ongoing living tradition that dates far back into the history and culture of the rural South.