Music of the South Symposium:Defining and Presenting Tradition in Southern Music – Wednesday, April 6, 2016
This spring's Music of the South Symposium will investigate the creation and performance of the South's various traditional music forms. The one-day symposium, "Defining and Presenting Traditional Music," sponsored by the Center, Living Blues magazine, and the Blues Archive, takes place on Wednesday, April 6, and features lectures, discussions, films, and musical performance.
9:30 am       Greg Johnson introduces research resources in the Blues Archive
Faulkner Room, UM Archives and Special Collections
10:00 am     Panel Discussion on defining, presenting, and performing traditional music
Jamey Hatley, Music Editor of Mississippi Folklife
Jennifer Jameson, Folk and Traditional Arts Director at the Mississippi Arts Commission
Drew Young, Music Programs Manager at Visit Mississippi
Ian Hominick, Associate Professor of Music and Pianist at the University of Mississippi
Faulkner Room, UM Archives and Special Collections
Noon          Brown Bag Lecture on Izzy Young by Scott Barretta
Barnard Observatory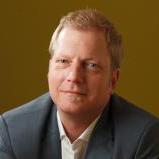 2:00 pm    Lecture by Karl Hagstrom Miller, author of Segregating Sound: Inventing Folk and Pop Music in the Age of Jim Crow
Faulkner Room, UM Archives and Special Collections
"Making "Hambone" a Hit: A Tale of Amateurs, Pros, Tradition, and the Postwar Pop Charts"
This lecture uses the story of a 1951 recording of the song "Hambone" by Chicagoans Red Saunders and the Hambone Kids to explore the intersections of race, region, tradition, and commerce, in the years preceding the outbreak of rock 'n' roll and the folk revival.  The hambone, or pattin' juba, is a form of music-making that uses the body as a percussive instrument.  With roots in West Africa, it spread across the Caribbean and the United States along with New World slavery.  It became a vital part of black music on southern plantations both because of the hambone's ability to feature polyrhythmic density and its ability to provide music without any instruments other than one's own body.  Its sudden prominence in 1951 surprised everyone, not least of all Saunders, a long-time local bandleader who had worked with many of the giants of jazz.  What happened next reveals the tangled web of sound, meaning, and money that often appears when we try to parse the differences between black and white, tradition and novelty, regional and national culture, folk and commercial music, or the avant-garde and something for the kids.
3:30 pm     Discussion with the musicians of Jericho Road Show
Faulkner Room, UM Archives and Special Collections
6:30 pm      Music of the South Concert by Jericho Road Show
Shelter on Van Buren, 1221 Van Buren Avenue, Oxford Square
Jericho Road Show is self-described as "an all-acoustic international super-group of seasoned musicians" that plays American roots and blues music "on tubas, washboards, upright bass, harps, National guitars, ukuleles, banjos, mandolins, trombones, and yes, even the saw."
8:00 pm     Special Symposium Screening of Shake 'Em on Down, a Southern Documentary Project film by Joe York and Scott Barretta
Shelter on Van Buren, 1221 Van Buren Avenue, Oxford Square
The symposium, concert, and film screening are free and open to the public.