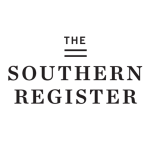 This article, by Sophie Hay and Kayla Marion, originally appeared in the Fall 2014 issue of the Southern Register.  Check out the full issue, as well as an archive of back issues, here.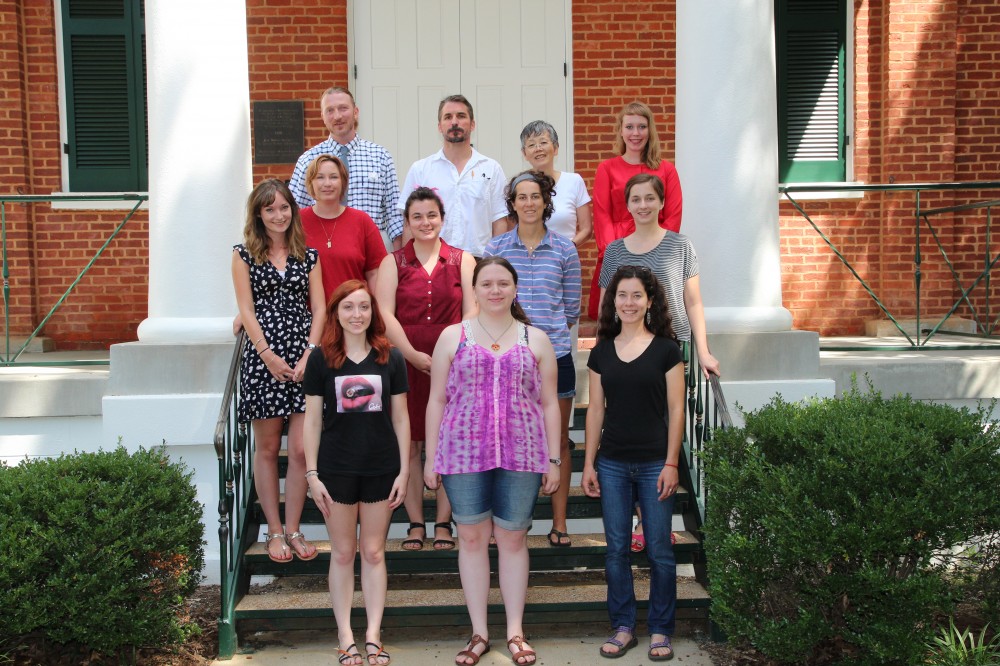 Southern Studies Welcomes New Graduate Students
One of the most compelling aspects of the Center for the Study of Southern Culture is its eclectic faculty, staff, and students. This fall the Center welcomed 12 new students into its Southern Studies MA program, all of whom contribute to the Center's notable diversity. These individuals bring with them an array of interests and experiences that benefit the program as a whole and that serve to provoke interesting and enlightening class discussions. So far these students have covered such topics as the difficulty in mapping "the South" and questions about "Southern exceptionalism" to the production of explicit T-shirts promoting regional identity and Japanese editions of the classic Southern film and novel, To Kill a Mockingbird. These students are:
Amanda Berrios graduated from the Virginia Military Institute, where she majored in psychology and minored in English, writing, and fine arts. She is generally interested in doing research on historical individuals and looks forward to pursuing this here at the University of Mississippi. She has been an arts editor for a literary journal for two years and a poetry editor for a literary journal for one year. Amanda enjoys playing soccer and water polo, and her party trick is juggling.
Mary Blessey was born and raised in Biloxi, Mississippi. She attended Millsaps College in Jackson where she earned her BA in philosophy and minored in history and religious studies. In addition to her graduate studies, Mary works as a McLean Institute Innovation Fellow with the CEED (Catalyzing Entrepreneurship and Economic Development) program, which is dedicated to solving poverty-related problems in rural Mississippi.
Chris Colbeck obtained a BBA in finance from Loyola University and then a BA degree in liberal studies, concentrating in English, history, and Southern Studies, from the University of Mississippi. Chris's main interests are postbellum labor and land transformations, how they were reflected in literature, and how they influenced two of America's greatest contributions to the arts—country and blues music. Chris welcomes the opportunity to continue his studies and is excited by the wide-ranging possibilities offered by this program.
Katie Gill attended Middlebury College as an undergraduate, earning a BA degree in history with a minor in film and media culture. Her work there ran the gamut from tiger hunting in colonial India to analysing David Bowie's sex appeal. Katie's primary academic interests, however, lay with the civil rights movement, as shown by her undergraduate thesis, "Black and White and Red All Over: Communism, the Press, and the Trial of Willie McGee, 1950–1951." Katie presented her thesis at the 2014 Middlebury College Spring Symposium, and she hopes that it will see the light of publication one day. Currently, Katie works at the University Museum. Other interests include knitting, cooking, and going out of her way to pet every dog she sees.
Bryan Hawkes was born and raised in Oxford, Mississippi. He received his BA from the University of Mississippi, majoring in English and minoring in military science and history. Bryan is hopeful for new experiences and eagerly anticipates developing a deeper knowledge and understanding of Southern culture and history during the course of this program. In his free time, Bryan enjoys nature, horseback riding, tennis, and boxing.
Sophie Hay is from England and earned her BA degree in English literature and American studies from the University of Birmingham. In her third year of study she completed an exchange year at the University of Mississippi. This encouraged a burgeoning interest in the American South and led to her return to the university to enroll in the Southern Studies master's program. Sophie is primarily interested in the civil rights movement, gender, and African American literature. She loves to travel and looks forward to exploring more of the South during her time in the United States.
Sarah Holder graduated from the University of North Carolina at Asheville with a BA in literature. Her academic interests lie in Southern literature, specifically Southern gothic or Southern fantasy as a form of postcolonial exploration of identity politics. At the moment, Sarah is involved in an interdisciplinary gender-writing group, and with what little spare time she has, she enjoys walking her dog and reading poetry.
Amanda Malloy graduated from the University of Mississippi with a BA in liberal studies, focusing on art history and classical studies. Her interest in Southern art and historic preservation brought her to the Southern Studies program with a growing interest in documentary filmmaking. Originally from Mount Pleasant, Michigan, she has finally transitioned from "hey, you guys," to "hey, y'all." Her parents are not pleased.
Kayla Marion was raised in Shreveport, Louisiana. She earned her BA degree in religious studies as well as a minor in history at Centenary College of Louisiana. During her time at Centenary she concentrated on race and religion, especially in relation to identity. While writing her undergraduate thesis on Civil War re-enactments as a ritual in the religion of the Lost Cause, her interests expanded to the various lived religions across the American South—from slave religion to voodoo to Lost Cause religion. In her spare time, she enjoys traveling, yoga, and hanging out with her dog, Panda.
Yaeko "Eko" Takada was born and raised in Tokyo, Japan. She quit her job as a writer and editor in order to come to the United States to study blues music. She earned her BA in Southern Studies from the University of Mississippi in May 2014. Eko is now working in the Blues Archive in the J. W. Williams Library while pursuing her MA. She describes herself as single, veggie, and young-at-heart.
Irene Van Riper was born and raised in Sonoma County, California, and earned her BA in cultural anthropology from the University of California, Santa Cruz in 2012. She wrote her undergraduate thesis on family farming communities in Lafayette County, Mississippi, and is thrilled to be back in the state. For her MA she is interested in integrating the study of oral history, community, local foodways, and agroecology into a thesis documentary project. For fun, Irene enjoys playing her banjo, attending blues festivals, gardening, and walking in the woods.
Brandy Williams received her BA in English from Louisiana State University at Alexandria. She spent 13 years serving in the U.S. Air Force as a jet engine mechanic and an independent duty medical technician. She separated in 2010 and started college in 2011. Brandy's goal is to get her PhD in Southern literature, as well as a minor in African American literature and creative writing. Brandy hopes to return to LSU at Alexandria after finishing school to work as a professor there. She currently teaches CPR, AED, and first aid for the American Red Cross.
Ranging in backgrounds and interests from psychology to literature to the civil rights movement to lived religions, this new group of graduate students are right at home in the heterogeneous community found in Barnard Observatory.
Sophie Hay and Kayla Marion