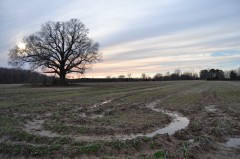 The Gammill Gallery, located in Barnard Observatory, currently hosts an exhibit of photographs by students in Dr. David Wharton's spring 2014 Southern Studies 534 Documentary Photography Seminar.  The students exhibiting photos include Amelia Brock, Alex Edwards, Jhesset Enano, Alexandria Gryder, Lauren Holt, Kell Kellum, Frank Kossen, Grant LeFever, Debbie Nelson, Lindsey Reynolds, Hal Sullivan, and Hannah Threadgill.
We'll host an opening reception for the student photographers on Wednesday, September 3 at 4pm.  The reception is free and open to the public, as is the gallery.
Check back for an online gallery of more of the students' work, coming soon.
Dr. Wharton describes the exhibit and Southern Studies 534 below in the following way: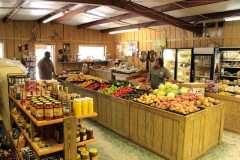 There were twelve students in the course, half of them Southern Studies graduate students, the other half upper level undergraduates.  Their semester-long assignment was to conduct a photographic inquiry of north Mississippi, focusing on some of the ways the regional culture reflects the relationship between area residents and the physical environment they live in.  The students undertook this assignment in stages.
First off, they photographed the landscape of north Mississippi (north of Interstate 20) as a geographical space: landforms, vegetation, weather, long-standing marks of the human past on the landscape.

The second assignment was to photograph the area's built environment, ranging from the traditional and vernacular to more contemporary structures, some of them still under construction.  The second portfolio includes a selection of such images, most of them devoted to the kinds of places people build for themselves to live and/or work in.
The third portfolio, "Signs of Life," consists of photographs showing more ephemeral signs of the human presence in north Mississippi—small-town store windows, toys left outdoors until tomorrow, a stack of firewood on a porch.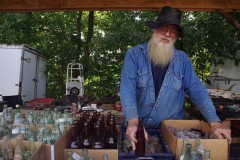 Finally, "Life As Lived," the fourth portfolio, shows people doing things. We see them in their homes, at their workplaces, socializing with one another, out in the world making use of their leisure time. And in the continual on-going-ness of such activities, all of these people are constantly in the process of making a new north Mississippi, a new physical environment—a place (and time) from which future scholars will look back at images of the region in 2014 with curiosity and wonder. The influential photographer Walker Evans identified one of his primary interests in photography as a fascination with what the present, as photographed in its own moment, will look like as the past—or, put another way, what the present will look like from the vantage point of the future. The photographs in these portfolios share that interest and hope to be of value to future researchers looking into "the old days" of early 21st century Mississippi.