First Center Documentary Workshop Introduces Filmmaking to Southern Studies Students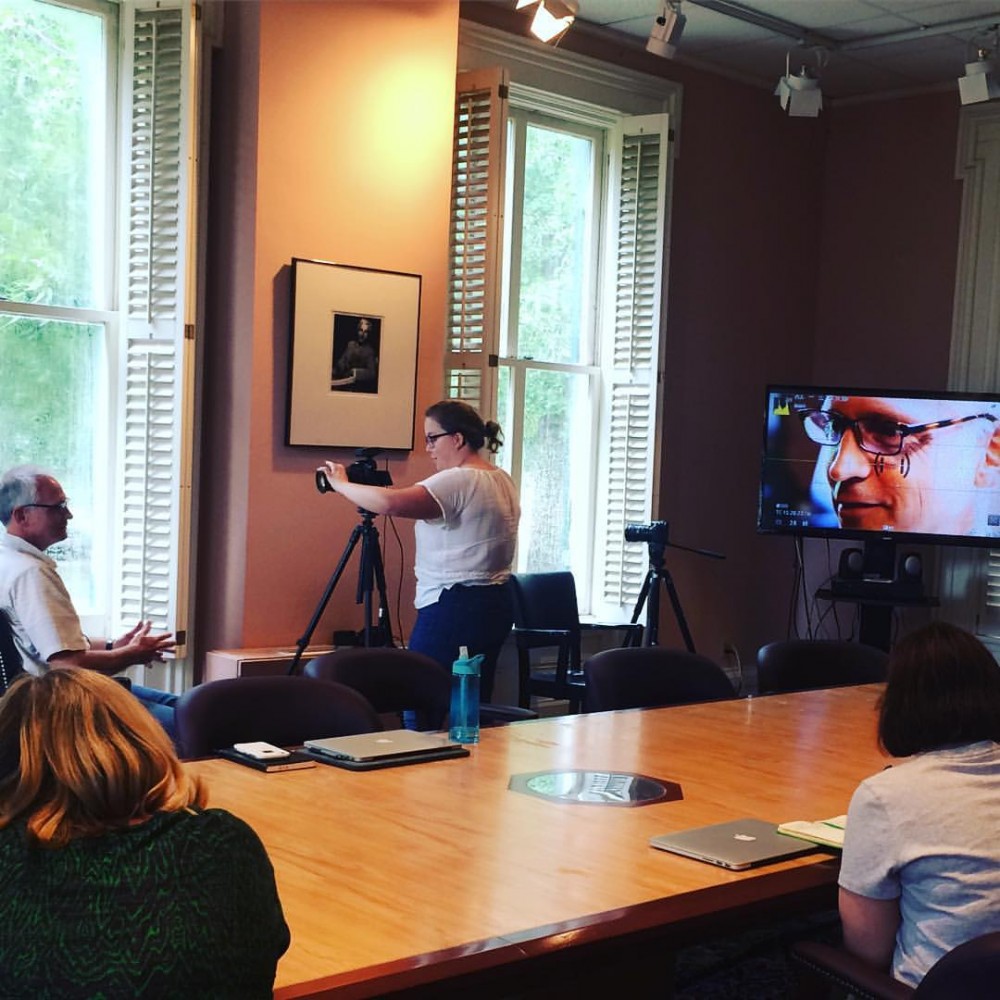 The Center held its first Documentary Workshop for Southern Studies graduate students August 15-17. Over three days, incoming first years Rachel Childs and Victoria Deleone and second year Rebecca Lauck Cleary learned approaches to documentary fieldwork, how to compose and shoot an interview, and how to edit. Ava Lowrey, Pihakis Film Fellow with the Southern Foodways Alliance, Andy Harper, Southern Studies professor and Director of the Southern Documentary Project, and Sara Wood, Oral Historian with the SFA, were the instructors. Becca Walton served as organizer and producer.
The workshop filmed at Rowan Oak, gathering interior and exterior footage and interviewing Curator William Griffith. The second and third days of the workshop they edited the film, concluding with a screening of the short at Shelter on Van Buren.
The workshop, to be held annually the week before classes begin, is an introduction to documentary practice for incoming and returning Southern Studies graduate students who plan to engage in some type of fieldwork during their time in the program.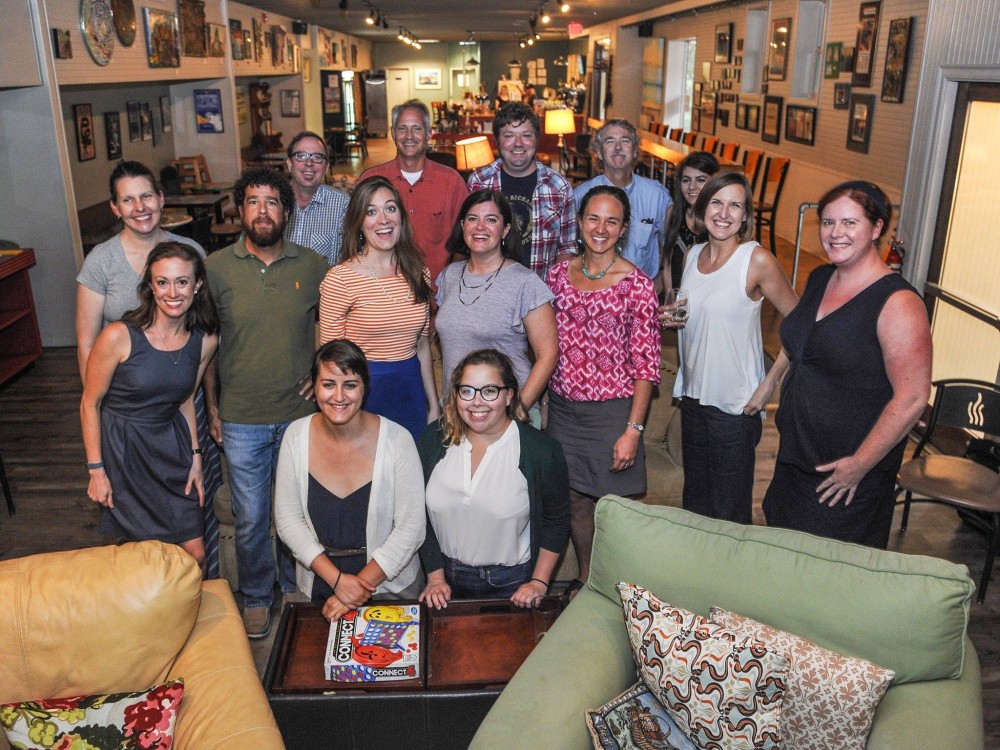 Check out the film, here. Sincere thanks to Bill, who was a great sport!
Bill on Bill from The Southern Documentary Project on Vimeo.