In the mountains of Veracruz from 1570 to 1609, a young African-born Gaspar Yanga led resistance against the Spanish and forced recognition of his group's freedom, self-governance, and rights to the land. In the film "Imagine Freedom: Sounding Yanga's Cry across Gulf Shores" Dolores Flores-Silva and Keith Cartwright address the legacy of this Maroon community and its founder through interviews with residents of Yanga, Veracruz, and adjacent towns.
The film pays homage to the Africans who won their freedom and examines how Yanga's triumph and Afro-Mexican legacies still challenge us in spaces shaped by racial legacies across the Gulf.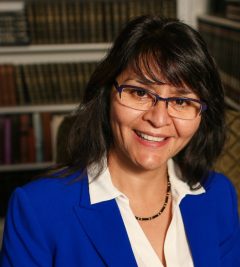 As part of the Center's SouthTalks series in February, Flores-Silva and Keith presented their film, which is now available online. After they were unable to show the film in person at various events in New Orleans, Louisiana; Havana, Cuba; and Campeche, Mexico, they wanted people to be able to view it during their moments of isolation.
Dolores Flores-Silva, from the Mexican Gulf state of Veracruz, is professor of Latin American literature and culture at Roanoke College. She writes on topics ranging from Maya poetry to Afro-Mexican history, and her publications as a poet, playwright, and translator traverse languages and borders.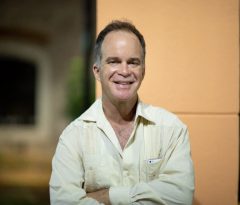 Keith Cartwright is chair and professor of English at the University of North Florida and served as Fulbright-Robles Chair of US studies at Universidad de las Américas Puebla. Cartwright and Flores-Silva are collaborating on a book project and series of documentary films examining the Gulf of Mexico as a transnational region and enduring cross-cultural frontier.