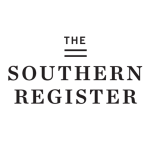 We kicked off this year's Music of the South Concert Series earlier this week with a performance by the band Feufollet.  Here, a story from the Southern Register about Ron and Becky Feder and their family, long-time supporters of the Center and its efforts to study music.
This article originally appeared in the Spring 2014 issue of the Southern Register.  Read more Register articles here.

Enriching Southern Harmony
Feder Family Supports Music Development at the University
The Center for the Study of Southern Culture is focused on expanding fundraising to create a full professorship for the study of Southern music. Among the first to support the Center's goal is the Feder family of Ocean Springs, Mississippi, pledging $100,000 to establish the Music of the South Endowment. Ron and Becky Feder, along with their daughter, Elizabeth Feder-Hosey, and her husband, Matthew, are University of Mississippi alumni and strong believers in this growing area of emphasis. Having welcomed granddaughter, Evelyn Rose Hosey, to the family, the Feders are now two generations working to make the future at the university brighter for the third.
"We are extremely grateful for the Feders's commitment," said Nikki Neely, director of development for the College of Liberal Arts. "Their ongoing support energizes our efforts to fund a music professorship, an effort that is gaining momentum."
Serving as chairman of the Center's advisory committee, Ron Feder remembers having the first conversations about increasing resources dedicated to Southern music. "A time came when we realized that the South was losing lots of musicians. We recognized we needed oral histories, stories, and archives," said Feder. "We started with the blues but grew to include gospel, country, Appalachian hillbilly music, and more. The Center, with its faculty, students, and resources, is the natural place to headquarter the study of Southern music."
The Center has since created the Music of the South Conference and a concert series to supplement existing music-related programs and publications: Living Blues magazine, its Mississippi Public Broadcasting radio segment Sounds of the South, and the longtime Highway 61 Radio program. The inaugural Music of the South concert featured Southern Studies alumna Caroline Herring, known for her folk singing and songwriting.
Supporting the Center and attending its many symposia, conferences, and events has become a Feder family affair. Their support of the Center began over a decade ago with substantial contributions for the Oxford Conference for the Book, an annual event the Center cosponsors with Oxford's Square Books. "The Conference for the Book serves to highlight the South's established authors while also providing a platform for newer writers," said Ron Feder. "Books are the basis for all entertainment, in my opinion; they inspire musical works, movies, and other entertainment. The Conference for the Book encourages people to support good writing. It's like a pep rally for readers and writers."
Elizabeth Feder-Hosey practices law in Ocean Springs like her father and shares her parents' love for Southern art and music. She received a bachelor's degree from UM in art history in 2005 and later a Juris Doctor degree from its School of Law in 2009. "My parents introduced my brother and me to the arts," she said. "I frequently raided their music collection, and they also took us to Jazzfest in New Orleans and the Chunky Blues Festival in Chunky, Mississippi. I took some undergraduate classes in Southern Studies. Plus, I spent a lot of free time as a student embracing the Oxford music scene, so I love that the Center is taking on music as an area of emphasis."
In addition, Feder-Hosey recognizes the immeasurable effect and importance of a professorship. "I had professors who pushed me and made me uncomfortable, forcing me to be better at whatever I was doing. That's what good professors do. I would hope this professorship would serve that same purpose and introduce more of our students to the influence and impact of Southern music."
Like its other academic offerings in literature, art, and history, the Center's music classes and programming will be interdisciplinary in nature, and Center director Ted Ownby anticipates partnering with other campus entities, especially the Department of Music. Thanks to existing faculty in sociology, anthropology, music, and English, UM offers courses on blues and literature, blues anthropology, and African American music traditions. "We are a very interdisciplinary program, so we like things that cut across traditional boundaries and find connections between numerous elements of cultural traditions, as do our students," said Ownby. "The ideal scholar for this professorship will approach the study of Southern music in a multifaceted way. We are not deciding what type of music is important to study, nor are we looking specifically for a jazz scholar, a blues scholar, or a country music scholar. We want someone who cares about how to study music traditions and contemporary music."
The Feders' commitment provides a foundation for the professorship, but Ron Feder emphasizes the need for additional support to bring the position to fruition. "We need two types of donors for this endowment: passionate people who can make small, meaningful gifts, and people with the ability to make larger gifts and who want to have a guiding role in bringing this new focus to the center." Ownby agrees. "We want to establish an endowment that will be stable enough to support this faculty position indefinitely and solidify the groundwork for a program that will grow in prominence and draw the best students in this field," he said. "Ron is an invaluable advisory committee member, and he and his family have been very active supporters. We can't thank them enough, and we're looking for others who share this interest in music as part of Southern culture."
Both the Center for the Study of Southern Culture and the Music of the South Endowment are open to receive gifts from individuals and organizations by sending a check with the fund noted in the memo line to the UM Foundation, P.O. Box 249, University, MS 38677, contacting Nikki Neely at 662-915-6678 or nlneely@olemiss.edu, or by donating online at www.umfoundation.com/makeagift.
Katie Morrison