SouthTalks: "Our Body Tells a Story: A Pathway to Resilience and Wholeness"
-
-
SouthTalks: "Our Body Tells a Story: A Pathway to Resilience and Wholeness"
When:
September 9, 2020 @ 12:00 pm – 1:00 pm
2020-09-09T12:00:00-05:00
2020-09-09T13:00:00-05:00
Presented by Jennifer Conner, Brookshield Laurent, Anne Cafer, and Meagen Rosenthal
In this SouthTalk, University of Mississippi professors and co-directors of the UM Community First Research Center for Wellbeing and Creative Achievement, Anne Cafer and Meagen Rosenthal, moderate a Q&A Sept. 9 at noon with Jennifer Conner and Brookshield Laurent of the Delta Population Health Institute. Their discussion expands upon the work of the Delta Population Health Institute shared in the prerecorded talk.
During the prerecorded talk, Conner and Laurent present on how their training has taught them how to listen to the stories of our bodies, which inform their work in population health in the Delta. Conner and Laurent explore how the interconnectedness of place, time, and health are expressed in our bodies and can serve as the pathway for holistic healing for self and communities.
Jennifer Conner was instrumental in launching the Arkansas Coalition for Obesity Prevention and has achieved many policy, system, and environment changes along the southern US region to improve community resiliency. In 2019 Conner was named a Robert Wood Johnson Foundation Culture of Health Leader finalist and led her hometown of Lake Village, Arkansas, in being named a RWJF Culture of Health Community Prize finalist.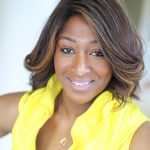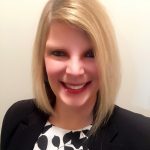 Brookshield Laurent is the founding chairwoman for the department of Clinical Medicine at NYIT-COM at Arkansas State University and the founding executive director for the Delta Population Health Institute. Anne Cafer is an assistant professor of sociology, and her research focuses on improving community-level resilience by integrating food and healthcare systems for better. Meagen Rosenthal is an associate professor of pharmacy administration, and her research focuses on developing systems to integrate health research evidence into practice faster and more effectively.
SouthTalks is a series of events (including lectures, performances, film screenings, and panel discussions) that explores the interdisciplinary nature of Southern Studies. As a result of the current health crisis, all events will be virtual, free, and accessible on the Center's YouTube channel. Visit the Center's website for up-to-date information about all Center events. Registration will be required for all events.