Southtalks Lecture: "Dish Pit Panorama with Angie Mosier"
-
-
Southtalks Lecture: "Dish Pit Panorama with Angie Mosier"
When:
October 23, 2019 @ 12:00 pm – 1:00 pm
2019-10-23T12:00:00-05:00
2019-10-23T13:00:00-05:00
Where:
Tupelo Room, Barnard Observatory

Contact:
Afton Thomas
662-915-3363
Angie Mosier
in conversation with Mary Beth Lasseter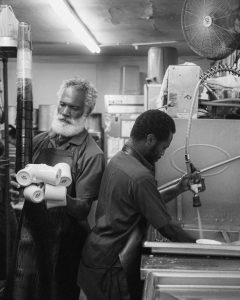 Throughout service, while the chefs, prep, pastry, and front of house workers play solos and make harmony together, a backbeat player keeps them in step, working at a low drone that gives stability to the composition. That player is the dishwasher.
Most of these folks work multiple jobs in another restaurant or profession. Many times they work other positions in the same restaurant. Some are fresh-faced aspiring chefs, working to prove that they can labor long, soggy hours before moving on to prep work.  Some drive their own cars. Others rely on three or four different modes of transportation to get to their dish pits. All have stories to tell about labor in the modern South.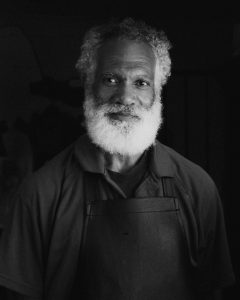 Angie Mosier is a writer, photographer, stylist, and cook.  She has contributed to the Encyclopedia of Southern Culture, and her work has been featured in Garden & Gun, The New York Times, Southern Living, and Food and Wine. She has collaborated with cookbook and craft authors such as John T. Edge, Matt Lee and Ted Lee, Virginia Willis, Natalie Chanin, and the Southern Foodways Alliance (SFA). She is a member of Les Dames d'Escoffier, the James Beard Foundation, and the Southern Foodways Alliance.
Mary Beth Lasseter is the SFA's associate director. She earned an MA in Southern Studies and an MBA from the University of Mississippi, and holds a BA from the University of Notre Dame. She became involved with the SFA as a symposium volunteer in 2000, but now writes grants, oversees budgets, and assists with general planning and management. Mary Beth hails from South Georgia, but now calls Mississippi home.
"Dish Pit Panorama" will be exhibited in the Gammill Gallery inside Barnard Observatory October 1–31, 2019. Visit southernfoodways.org to learn more about the Southern Foodways Alliance and their upcoming Southern Foodways Symposium (Oct 24-26) in Oxford, Mississippi.