SouthTalks: "From Latino Orlando to International Memphis: Migration and Transformation in the U.S. South"
-
-
SouthTalks: "From Latino Orlando to International Memphis: Migration and Transformation in the U.S. South"
When:
September 30, 2020 @ 12:00 pm – 1:00 pm
2020-09-30T12:00:00-05:00
2020-09-30T13:00:00-05:00
Simone Delerme and Annemarie Anderson present  "From Latino Orlando to International Memphis: Migration and Transformation in the US South" as part of the Movement and Migration Series.
In this live Q&A at noon, Sept. 30, Annemarie Anderson, Southern Foodways Alliance oral historian, and Simone Delerme discuss Delerme's recently published book, Latino Orlando: Suburban Transformation and Racial Conflict, and her current work in Memphis. A live Q&A with viewers follows the conversation, available to watch here https://olemiss.zoom.us/j/96942683247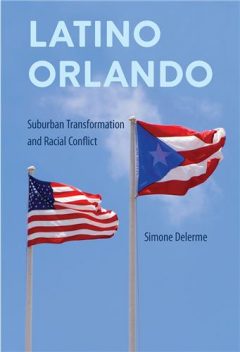 In her prerecorded SouthTalk below, Simone Delerme discusses the findings from her new book, Latino Orlando: Suburban Transformation and Racial Conflict, which documents the ways that southern places are being transformed by an influx of Latino migrants. She will be drawing comparisons to her current research in Memphis, which examines how newcomers challenge the South's historic black-white racial binary and are incorporated into the social, political, and economic life of communities that were nontraditional destinations of migration.
Simone Delerme joined the University of Mississippi's Department of Sociology and Anthropology and the Center for the Study of Southern Culture in the fall of 2013. She specializes in migration to the U.S. South, with interests in race relations, integration and incorporation, community development, and social class inequalities.
Annemarie Anderson conducts oral history work throughout the South.
SouthTalks is a series of events (including lectures, performances, film screenings, and panel discussions) that explores the interdisciplinary nature of Southern Studies. As a result of the current health crisis, all events will be virtual, free, and accessible on the Center's YouTube channel. Visit the Center's website for up-to-date information about all Center events. Registration will be required for all events. The Movement and Migration Series Lectures in the spring of 2020 featured programming around the theme "Movement and Migration in, to, and through the U.S. South" as a way of thinking about urgent issues connected to borders and belonging.