SouthTalks: "Fighting Prison Nation: The Nation of Islam's Challenge to Criminalization"
-
-
SouthTalks: "Fighting Prison Nation: The Nation of Islam's Challenge to Criminalization"
When:
February 14, 2020 @ 12:00 pm – 1:00 pm
2020-02-14T12:00:00-06:00
2020-02-14T13:00:00-06:00
Where:
Tupelo Room, Barnard Observatory

Contact:
Afton Thomas
662-915-3363
"Fighting Prison Nation: The Nation of Islam's Challenge to Criminalization" with Garrett Felber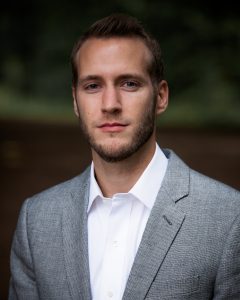 POSTPONED FROM FEB. 5:  Garrett Felber discusses his new book, Those Who Know Don't Say: The Nation of Islam, the Black Freedom Struggle, and the Carceral State, a definitive political history of the NOI that documents the interplay between law enforcement and Muslim communities in the postwar United States. The book illuminates new sites and forms of political struggle as Muslims prayed under surveillance in prison yards and used courtroom political theater to put the state on trial. His talk highlights familiar figures in new ways while highlighting the forgotten organizing of rank-and-file activists in prisons. Felber decisively shows how state repression and Muslim organizing laid the groundwork for the modern carceral state and the contemporary prison abolition movement that opposes it.
Garrett Felber is an assistant professor of history at the University of Mississippi.
SouthTalks is a series of events (including lectures, performances, film screenings, and panel discussions) that explores the interdisciplinary nature of Southern Studies. This series is free and open to the public, and takes place in the Tupelo Room of Barnard Observatory unless otherwise noted.