SouthTalks: "Coming Full Circle: My Journey through the University of Mississippi to Many Points Beyond and Back"
-
-
SouthTalks: "Coming Full Circle: My Journey through the University of Mississippi to Many Points Beyond and Back"
When:
September 29, 2022 @ 12:00 pm – 1:00 pm
2022-09-29T12:00:00-05:00
2022-09-29T13:00:00-05:00
Where:
Faulkner Room, J. D. Williams Library

"Coming Full Circle: My Journey through the University of Mississippi to Many Points Beyond and Back" presented by Dorothye Quaye Chapman Reed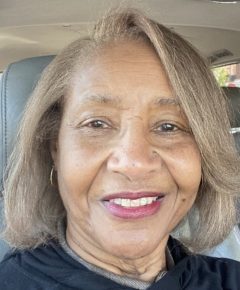 Author, columnist, academic, businesswoman, and 1974 UM alumna, Dorothye Quaye Chapman Reed said that she was"only three years old when Emmett Till was killed in neighboring Tallahatchie County, I was ten when James Meredith attempted to enroll at the University of Mississippi. Stores in my hometown would not allow us to sit on the stools to enjoy an ice cream cone or have a cold drink. Fortunately, Black men and women in my community taught us how to cope in this environment and strive for equality."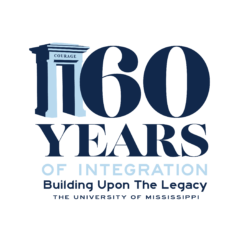 As a part of the sixtieth anniversary of integration on the University of Mississippi's campus, Chapman Reed's presentation will not only focus on her early life in Water Valley, Mississippi, but her time at the University of Mississippi after its integration.  She will also discuss her work on the "Black Families of Yalobusha County" oral history project with the University's Center for the Study of Southern Culture.
The event is hosted by the University of Mississippi Libraries and the Center for the Study of Southern Culture. Following the program all attendees are invited to join a University of Mississippi Slavery Guided Tour by history doctoral candidate Don Guillory at 2 p.m. Attendees should meet on the steps of the Lyceum (304 University Circle). The tour will last from 45 to 60 minutes.