Gilder Jordan Lecture: "The Price of the Ticket: Paying for Diversity and Inclusion"
-
-
Gilder Jordan Lecture: "The Price of the Ticket: Paying for Diversity and Inclusion"
When:
September 21, 2021 @ 5:30 pm – 6:30 pm
2021-09-21T17:30:00-05:00
2021-09-21T18:30:00-05:00
"The Price of the Ticket: Paying for Diversity and Inclusion"  by Deborah Gray White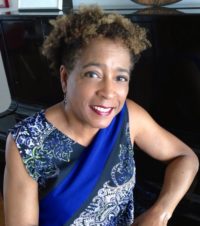 Many colleges and universities have added "diversity and inclusion" to their mission statements in recent years, but these goals have financial and emotional costs and are not achieved without intentional and thoughtful effort to dismantle the structures that perpetuate exclusion and homogeneity. Rutgers University began this process in 2015 by delving into its history and exploring how and why the structures that excluded African Americans for more than 200 years were created. For this year's Gilder-Jordan Lecture in Southern Cultural History, Rutgers history professor Deborah Gray White will talk about that history and the price Rutgers paid, and is paying, to make the diversity that it advertises a reality.
The title of White's lecture is "The Price of the Ticket: Paying for Diversity and Inclusion," which she will deliver at 5:30 p.m. Tuesday, Sept. 21. This will be a virtual, online event.
Along with delivering the Gilder-Jordan Lecture, White will meet online with graduate students from across the UM campus at 9 a.m. to discuss her work with the Rutgers students who researched and wrote most of the essays published in Rutgers' "Scarlet and Black" university history. Her discussion with graduate students will cover the value of this kind of research, including the benefits of researching outside of one's field of expertise, doing collaborative work, entering the job market with published material, and learning the ins and outs of academic publishing. If you are a UM graduate student interested in this session, register here.
Deborah Gray White is Board of Governors Distinguished Professor of History at Rutgers University in New Brunswick, New Jersey. She is a specialist in the history of African American women. Author of "Ar'n't I a Woman? Female Slaves in the Plantation South" and "Too Heavy a Load: Black Women in Defense of Themselves, 1894–1994," White is also editor of "Telling Histories: Black Women in the Ivory Tower," a collection of personal narratives written by African American women historians that chronicle the entry of Black women into the historical profession and the development of the field of Black women's history. She currently codirects the "Scarlet and Black Project," which investigates American Indians and African Americans in the history of Rutgers University.
Organized through the Center for the Study of Southern Culture, the African American studies program, Center for Civil War Research, and the Department of History, the Gilder-Jordan Speaker Series is made possible through the generosity of the Gilder Foundation, Inc. The series honors the late Richard Gilder of New York and his family, as well as University of Mississippi alumni Dan and Lou Jordan of Virginia.