Center Launches MFA in Documentary Expression, Welcomes Incoming Graduate Classes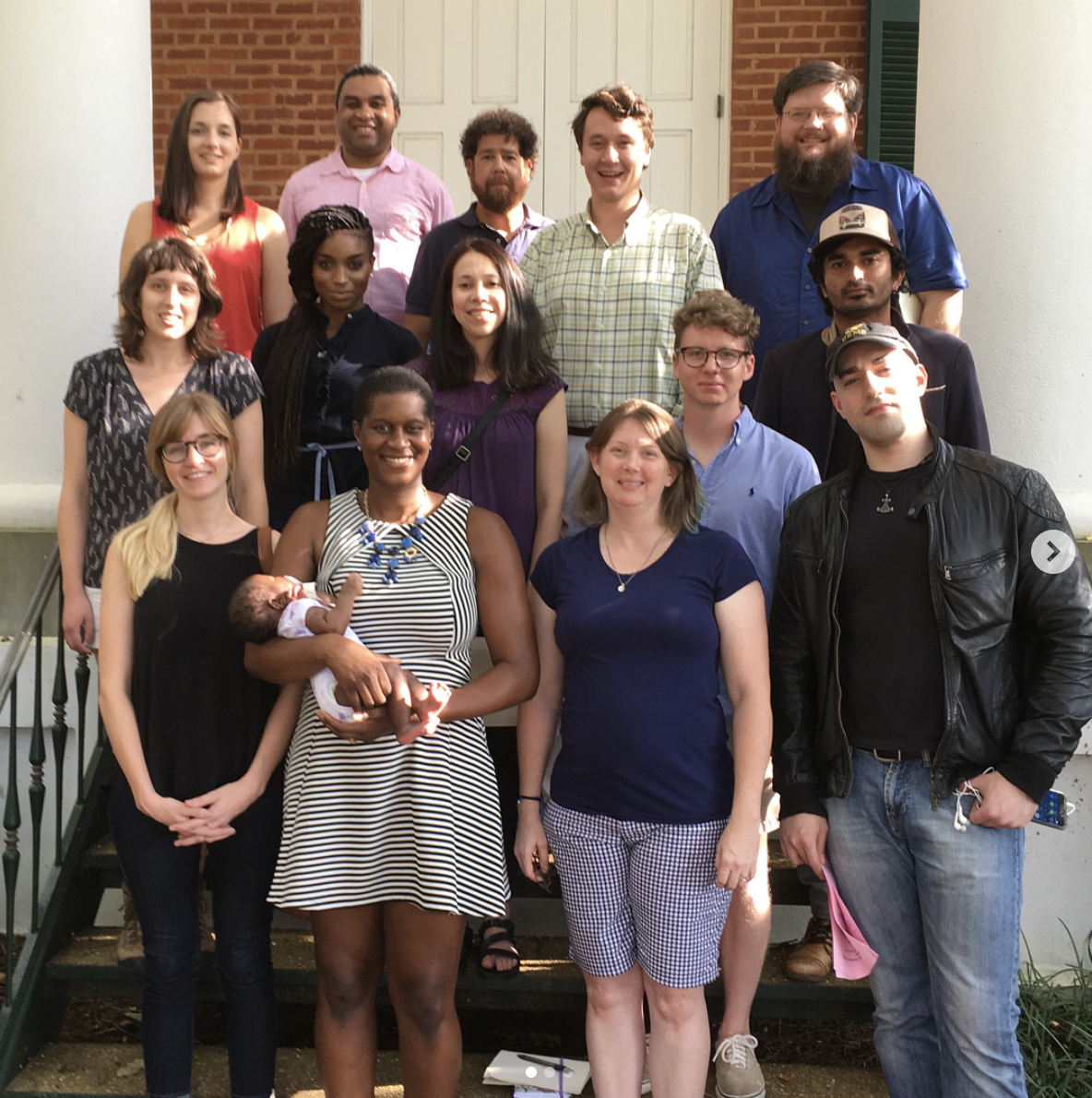 This fall, southern studies launches its new master of fine arts in documentary expression program. The goal of this new program is to teach students who already possess considerable skill and experience in documentary techniques and interdisciplinary scholarship to produce documentary films, photography, or audio projects of high quality. The background for this idea is that the southern studies MA program has graduated numerous students who, as they complete the program, say they wish they had the time and attention to apply their newly learned skills to a polished project.
These MFA students join the southern studies MA students in classes such as Fieldwork and Oral History, Documenting the South in Film, Foodways and Southern Culture, Cultural Studies: The Blues Tradition, Studies in African American Diaspora, Studies in Southern Literature: The Queer South, and Documentary and Social Issues.
Incoming MA and MFA students come to southern studies from a range of places and alma maters. This year's MFA students include Mary Blessey (Millsaps College and University of Mississippi), Turry Flucker (Tougaloo College and University of Mississippi), Chi Kalu (University of Nebraska-Lincoln), Jasmine Karlowski (Emory University), Mary Stanton Knight (University of Mississippi), Chelsea Wright Loper (Presbyterian College and University of Mississippi), Susie Penman (University of Mississippi), Jonathan Smith (East Carolina University), and James G. Thomas, Jr. (University of Mississippi). The incoming MA class includes Frances Barrett (University of North Carolina-Chapel Hill), Keerthi Chandrashekar (NYU), Frank Easterlin (Young Harris), Fotis Panagiotopoulos (University of Bedfordshire), and Hooper Schultz (University of North Carolina-Chapel Hill).
Southern studies orientation for first-year students took place on Wednesday, August 16, with an informational meeting in Barnard Observatory followed by dinner with Center faculty, staff, and first-year MA and MFA students.