Alum Amy C. Evans to Present Brown Bag about Photography Exhibit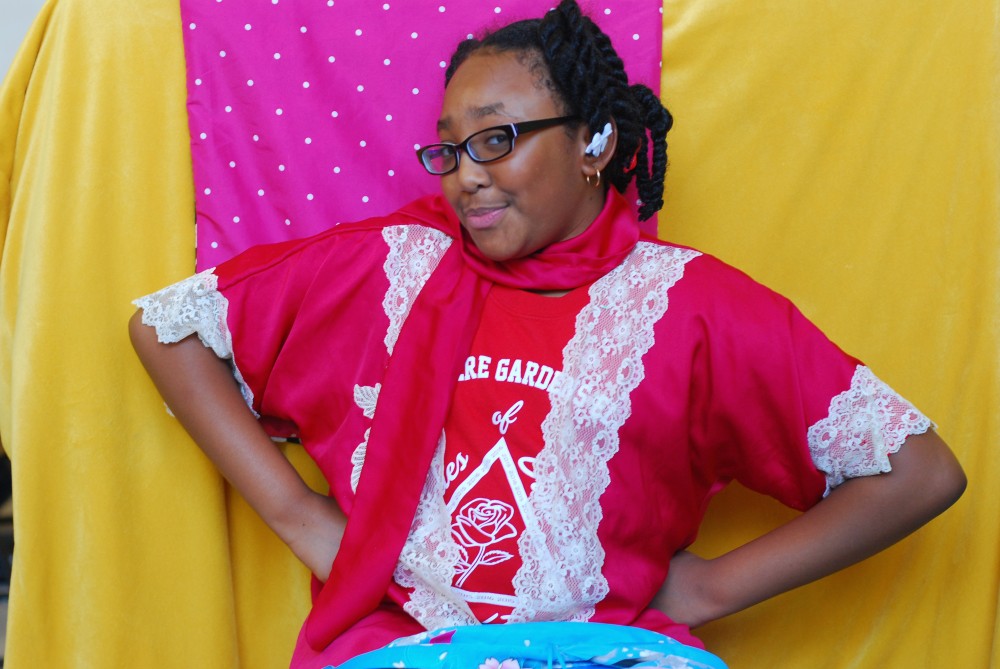 On Thursday, October 14 at 12:15pm in Barnard Observatory, SST alum and former SFA Oral Historian Amy C. Evans will discuss her work as a teaching artist with Literacy through Photography, a nonprofit that places artists in classrooms around the Houston Independent School District. Her work is currently on display in the Center's Gammill Gallery, which is open to the public Monday – Friday, 9am to 5pm.
Last fall Evans taught a fourth grade class at Kashmere Gardens Elementary, and used the photography of Carl van Vechten to teach students about both the art of photography and the Harlem Renaissance. For their final project, Evans set up a photography studio in the classroom, where students sat for formal portraits in the style of Van Vechten. They were asked to envision their future selves, using costume props, various fabric backgrounds, and body language to communicate their visions.