Striking Voices: The Portraits and Interviews – Talk with Emily Yellin and Darius Williams
-
-
Striking Voices: The Portraits and Interviews – Talk with Emily Yellin and Darius Williams
When:
April 10, 2018 @ 5:30 pm – 6:30 pm
Where:
Barnard Observatory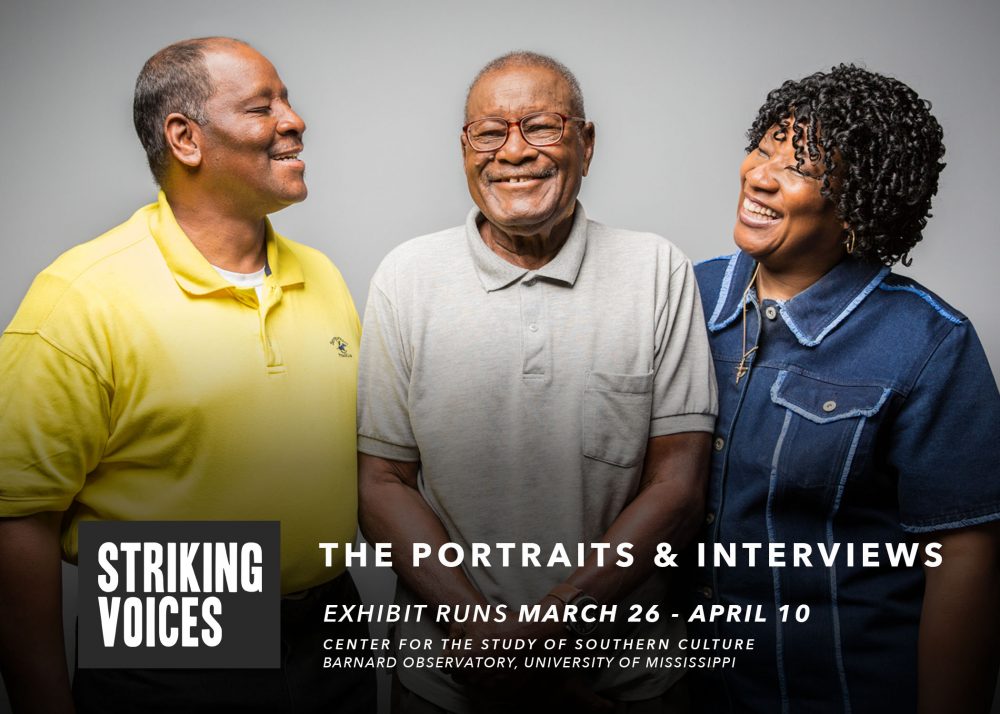 On Tuesday, April 10 at 5:30 p.m. in Barnard Observatory, journalist Emily Yellin and photographer Darius B. Williams will give a public talk on Striking Voices, their multimedia journalism project based on in-depth, video interviews with Memphis sanitation workers who went on strike in 1968, and their wives and children. Martin Luther King was in town standing up for their cause when he was killed in Memphis 50 years ago.
From late March to early April, the Center's Gammill Gallery will exhibit a series of photo portraits by Darius B. Williams, along with exceprts from video interviews conducted by Emily Yellin. The photos, taken between 2015 and 2017 after each interview, are meant to portray the relatable people from that historic time, but also to show how present these heroes are in our modern lives. The video interviews chronicle the 65-day sanitation strike by centering the stories of those on the front lines, and treating them as the ultimate authorities on their own lives.
Emily Yellin and the Striking Voices crew have also co-produced an 11-part, web video series, currently online at TheRoot.com, their editorial partner. The series is based on their interviews and called 1,300 Men: Memphis Strike '68.