Oct
17
Wed
Brown Bag Lecture: Visiting Documentarian Series: Jing Niu, "Taking the South with Me"

@ Barnard Observatory
Oct 17 @ 12:00 pm – 1:00 pm
In her talk, "Taking the South with Me," filmmaker Jing Niu will discuss her artistic roots (and influences) in the American South and how her upbringing has influenced her career in the film arts through documentary work, journalism, and now fiction films. Niu is a first-generation Asian American who grew up working in take-out restaurants in the South and who would later, against the advice of her parents, become an artist and filmmaker. Prior to creating independent films in Los Angeles, she produced videos for Wired magazine, covering stories at the intersection of technology and lived experience. Nui is a member of AMWA ("Asian Mamas Working in the Arts"), an alliance of pan-Asians who mobilize through programming and political actions. Her latest short, Hornet's Revenge, premiered at the 34th Los Angeles Asian Pacific Film Festival. Niu's recently completed documentary The Traveler Takamure was awarded the Helen Hill Memorial Grant for best film by a female filmmaker at the 2018 Indie Grits Film Festival. Niu will spend this fall in Memphis as a Crosstown Artist in Residence writing a new webseries.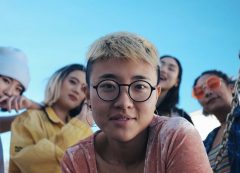 Nov
7
Wed
Brown Bag Lecture: Visiting Documentarian Series: Lisa Richman, "'Introducing America to Americans': FSA Photography and the Construction of Racialized and Gendered Citizens"

@ Barnard Observatory
Nov 7 @ 12:00 pm – 1:00 pm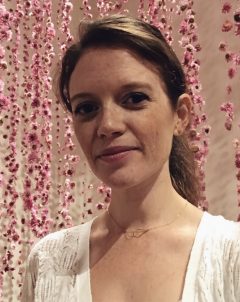 Lisa Richman is interested in the ways images can reinforce, script, or challenge the national imaginary of who is a citizen. Historians and artists have examined the Farm Security Administration-Office of War Information (FSA-OWI) Photographic Collection as a broad and deep account of the Depression-era US experience and as a valuable collection of early documentary photography. During the Depression, FSA photographs had everyday life implications for those experiencing rural poverty; the images were made and circulated in order to garner support for rural rehabilitation programs. Simultaneously, the images were circulated as visual representations of "Americans" and the rural US citizen. In her talk, "'Introducing America to Americans': FSA Photography and the Construction of Racialized and Gendered Citizens," Richman considers the FSA-OWI Photographic Collection project within the historical moment in which it was created, with a specific focus on the influence of dominant constructions of race, motherhood, and poverty. Specifically, Richman looks at photos of Mexican-American mothers and families that were made but were left almost wholly unseen—invisible. She argues that representations of Mexican mothers reflected and reinforced the gendered racialization of Mexicans in the US at the time. Analysis of representations of Mexican mothers unveils a history of marginalization and exclusion through the lack of existing images, the lack of varied representation, and the lack of circulation. She looks at the cultural stories that were reinforced and disseminated by FSA photography and the continued resonance that these stories have in the contemporary moment. Richman is a researcher and teacher at Adrian College with a doctorate in American culture studies from Bowling Green State University.